Client Management Software for Accountants
Client management software for accountants is not just a tool; it's a strategic asset that empowers accountants to build stronger connections, streamline operations, and elevate the client experience to new heights. It transforms the way accountants handle client data, communications, and service delivery, ultimately translating into increased client satisfaction, loyalty, and business growth.
Secure Client Portal for Accountants
Accountants have access to the most sensitive financial information, from social security numbers to tax identification numbers.
The use of a secure client portal for accountants will help protect your sensitive data from prying eyes, bots, and pesky web crawlers. In addition, it will help manage your client's documents so they are in one central location.
No Client Accounts Needed!
Secure Document Upload Portal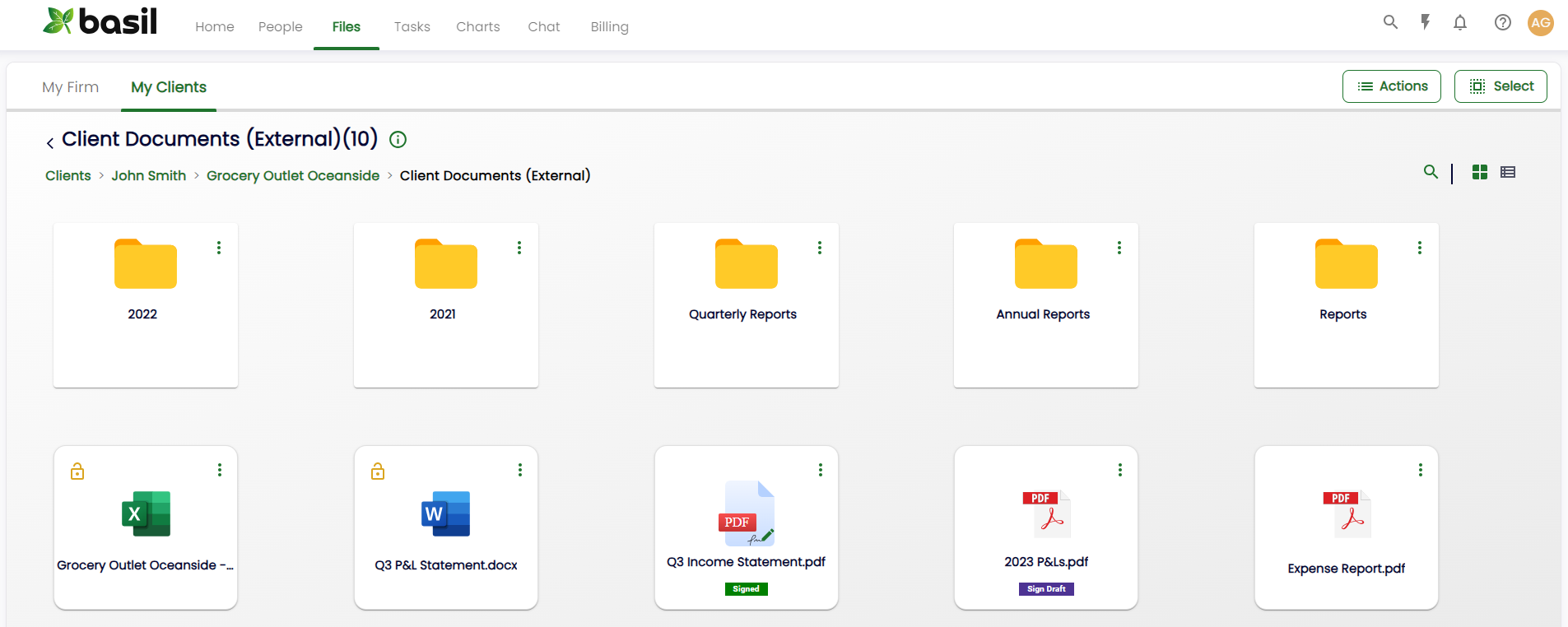 See Important Client Information Under One View
Customizable CRM for Accounting Firms
View all your clients and historical information from your Basil application to streamline communication and improve productivity. Customize your CRM based on your accounting firm and save what's important to your firm.
Client Information Under One View
Save Client Notes & Conversations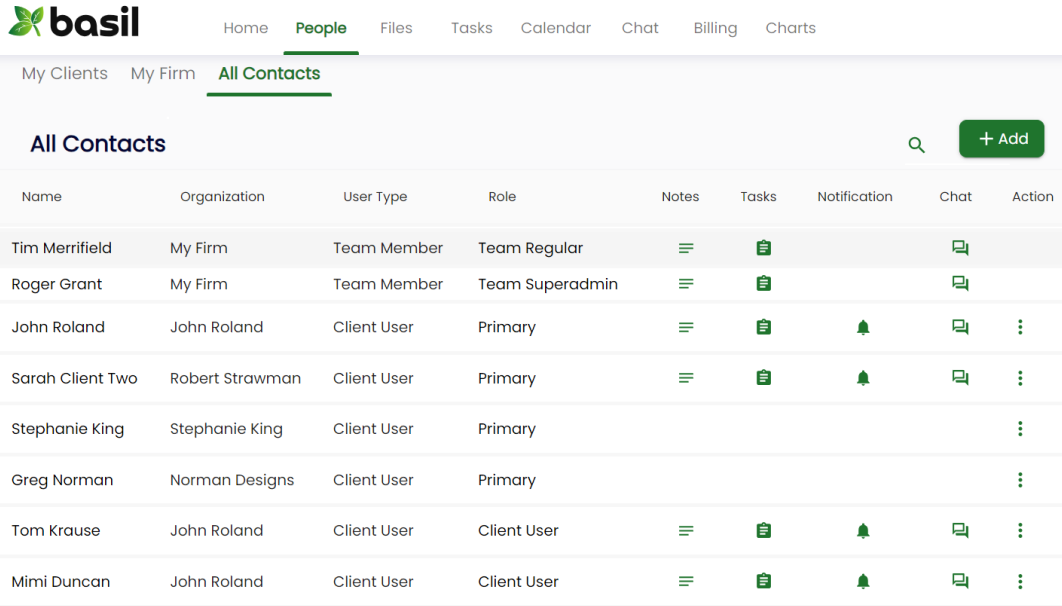 Chat & Email Integration for Accounting Firms
Benefit from using chat and email integration in Basil's practice management. These features enhance communication and collaboration within the accounting firm, allowing team members to exchange real-time information, discuss client needs, and share important documents. Chat enables instant messaging for quick questions and updates, while email offers a more formal channel for detailed communication and client correspondence.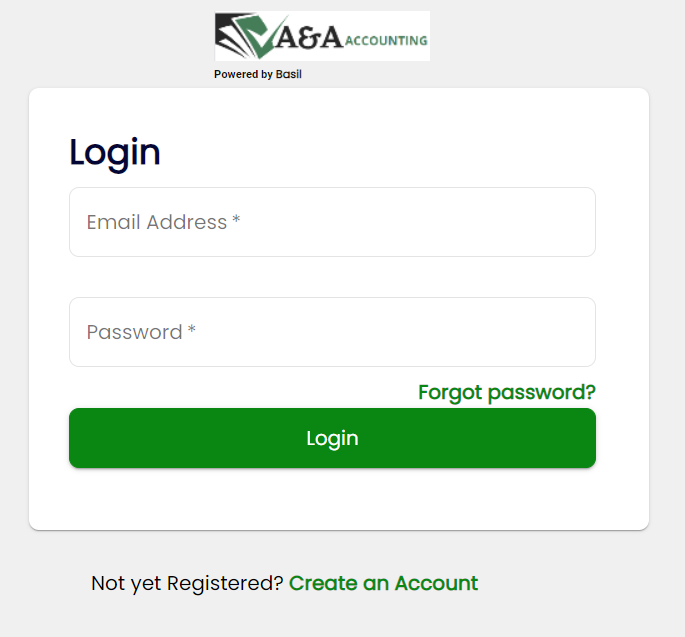 Customize Basil
Don't just use Basil's practice management suite – make it your own! Customize the user interface with your logo and brand colors. Your clients will experience a cohesive brand experience, strengthening your professional image. Plus, you retain control and recognition in the eyes of your clients, reinforcing trust and loyalty.
Custom Client Portal Login
Custom Email Notifications
Secure Practice Management Software
Mobile App
Stay in control of your account, no matter where you are, with Basil's mobile app. With Basil's mobile app, you can access your files, manage tasks, and so much more, all from the palm of your hand. Whether you're at the office, in a meeting, or on the go, our app ensures you're always connected to your account.
Security
Security is our utmost priority when it comes to your accounting practice management software. We understand the sensitive nature of personal and financial data. Your Basil subscription includes 256-bit encryption, multi-factor authentication, and regular security audits. We also ensure compliance with industry standards and regulations, so you can trust that your data is handled with the utmost care and security.

Client Management Software FAQ
How does a secure client portal work?
How can a CRM help me manage my client relationships more effectively?
What are the benefits of using a CRM system for my accounting practice?
Can a CRM system be customized to meet the unique needs of my accounting practice?
What is the cost of implementing a CRM system, and are there any affordable options for small accounting practices?
How long does it take to implement a CRM system and train my team to use it effectively?