Break free with practice management
An ultimate guide to transform your firm from reactive to proactive.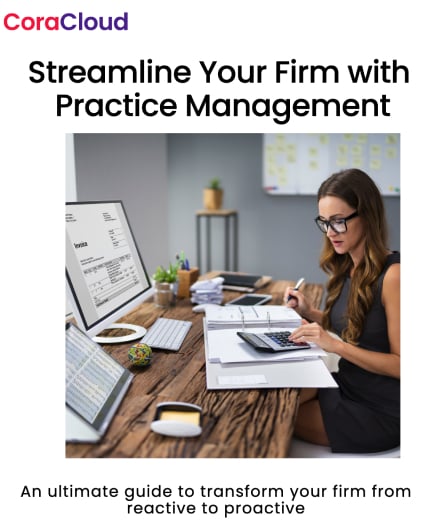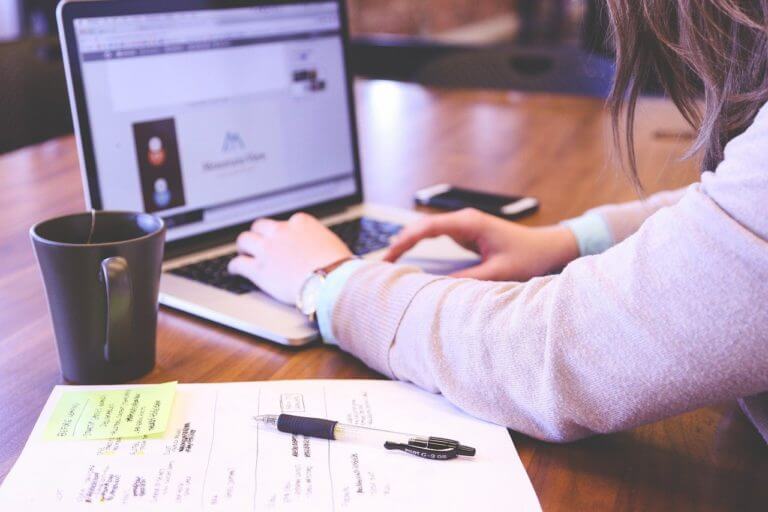 Secure Client Portal & Features for Accountants
Stop Emailing Sensitive Data!
An email is like a postcard in the communication world, where you aren't sure how many eyes or bots have scanned the information. If your clients are still emailing documents to you, stop the un-secure madness with a client portal.
CoraCloud's client portal provides secure, password-protected cloud access to you, your staff members and your clients. You can create folders for each client, setup access permissions and your clients can access the documents you want to share with them. Your clients can also upload documents that they want to share with you and your staff members. All documents are stored in encrypted cloud storage, and can be viewed only by the users who are given access.
And here is the best part: CoraCloud is billed only for you and your staff members. Your clients are not billed for CoraCloud, and they can access these shared folders from any device, free of charge.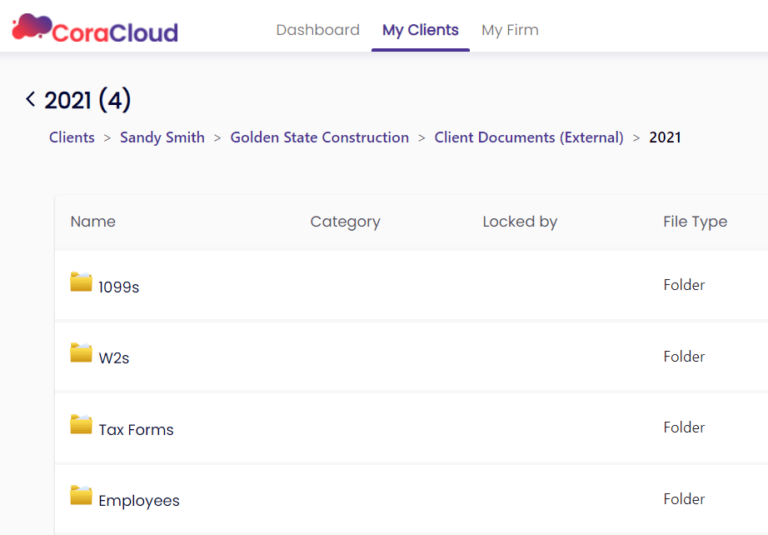 Ditch the Sticky Notes & Scribbled To-Do Lists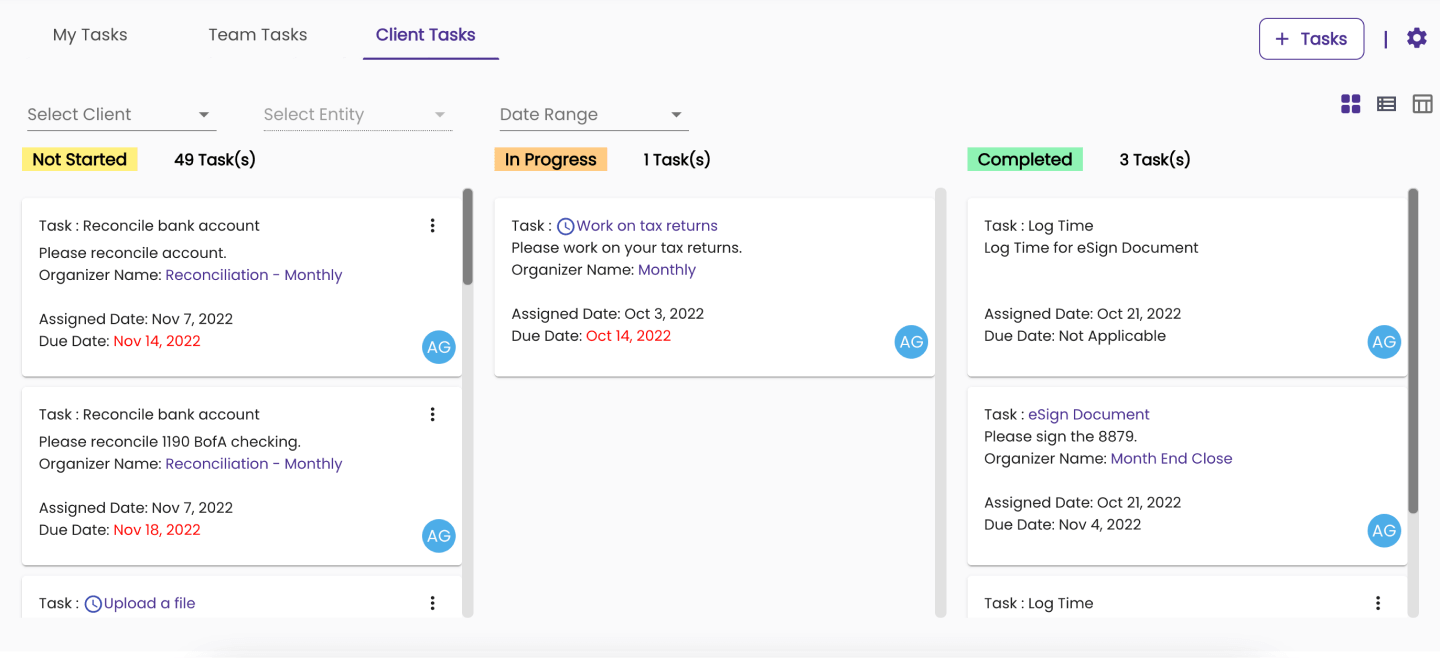 Ditch the random sticky notes, hastily scribbled to-do lists, and group emails that get buried in the inbox and go unanswered for days at a time. CoraCloud's project management can help you eliminate this confusing, time-consuming system and replace it with a more streamlined approach. CoraCloud enables you to automate workflows, create and assign tasks, send reminders, share project updates, and more.
Tasks can be created in CoraCloud and assigned to staff members or client users. Preselected Tasks such as Upload, Download, eSign, Make Journal Entry, Process Payroll, etc. cover most of the operations of a typical accounting firm. Tasks such as processing payroll or closing month-end can be 'Repeatable' and configured to be recreated automatically after a certain period.
Create templates for your company-specific workflows and business processes, like client onboarding or payroll processing, so all team members follow the approved process consistently for maximum efficiency.
Stop Paying for an Additional eSign Service
CoraCloud's subscription includes unlimited eSignatures with the option of Knowledge Based Authentication (KBA) to sign any document. As required by law, all eSignatures provide the PDF signed document and an associated audit trail.
Electronic signatures can be initiated for one or multiple signatures, with the option to get signatures in a specified order, if necessary.

Never Miss a Billable Task
Stop Spending Time Following Up
Stop struggling to keep detailed time tracking and billing management processes between you and your staff. CoraCloud includes a billable option for all tasks. As staff members complete the tasks assigned to them, they log the start date/time and number of hours spent for completing the tasks.
Tasks that are completed and marked as billable are included in a billing report. This report can be generated in a PDF format and shared with a client along with the invoice.
CoraAssistant is your own personal assistant that will follow-up with assigned users for outstanding tasks. CoraAssistant can follow up using emails and text messages until your tasks are completed.
CoraAssistant can be set to a 'friendly mode' for soft reminders once every 3 days, or 'firm mode' for frequent reminders by email and text every day until the tasks are completed. This feature is great to have during the busy tax season so you can focus on more meaningful, productive work.
Stop Searching For The Latest Version
Office documents can be edited and saved in the cloud folder from any device. A unique feature of CoraCloud is that editing is done with a file lock, and a new version is created when a document is edited. 20 versions of the document are stored in the cloud and you can roll back to any version when needed. Mission critical financial documents stored in CoraCloud are modified with responsibility and ownership.

Keep Your Finger on the Pulse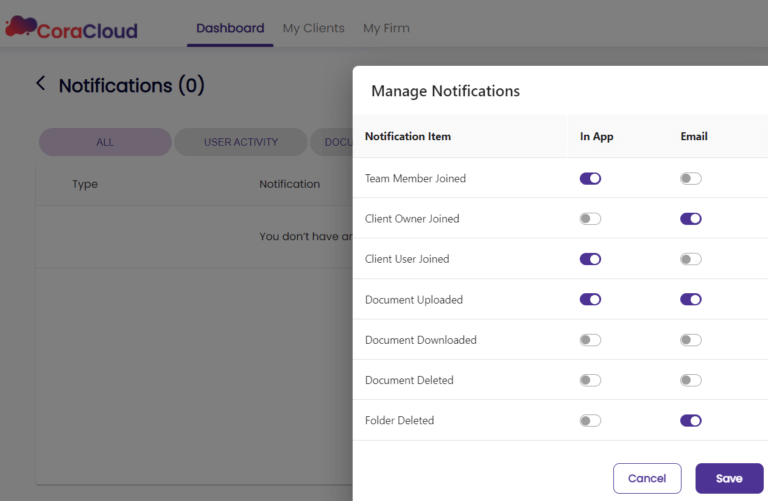 You can customize notifications for yourself and your clients for many events like file upload, download, file delete, and eSignatures. Notifications can be sent by email or can be viewed in-app. In-app notifications are context aware – you only see the notifications for the client and entity that you are currently viewing, making it easy to access the relevant notification quickly.
Interested in seeing all of CoraCloud's practice management features in action?