Latest Accounting Trends in 2023: Top Trends Shaping the Industry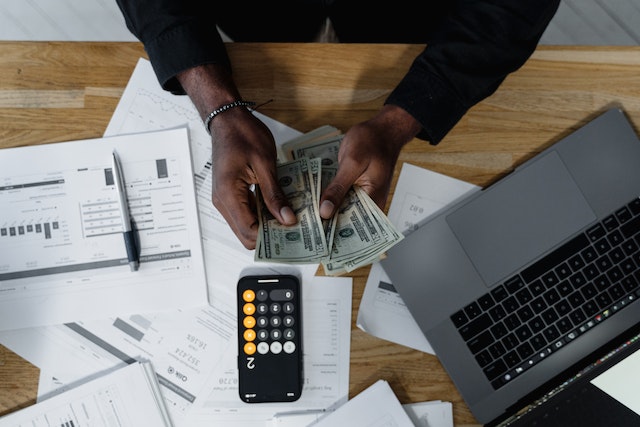 Latest A

ccounting Trends

in 2023
Accounting practices have evolved over time in response to new technologies, changing client demands, and business requirements. It has evolved into much more than just bookkeeping and ledgers. Accounting businesses are adopting these new developments in order to keep up with current trends and better meet their clients' needs.
Although these accounting trends were not as extraordinary as most of us thought, the rapid change in technology has opened a new futuristic world. This has led to an increase in technical developments and automated functions. That said, what is the future of accounting? We are quickly moving towards accounting industry trends with advanced technology solutions such as on-premise solutions, cloud-based subscriptions, Software-as-a-Service (SaaS), and more.
What Are the Latest Trends in Accounting?
The Power of the Cloud
Cloud accounting trends is the use of cloud-based software in financial accounting operations such as invoicing, bookkeeping, and payroll. This software is accessible over the Internet, which means firms can handle their accounting records from any location as long as they have an Internet connection. Cloud accounting trends are taking over organizations of all kinds.
It has led to a myriad of changes in different aspects of the accounting industry, including:
Security: The traditional methods of using accounting systems can be vulnerable when it comes to security. With cloud accounting, your data is backed up and stored securely offsite.
Scalability: Cloud accounting systems can scale and adapt to meet the expectations and needs of a growing firm. With this adaptability, you won't have to worry about upgrading to a more complete accounting solution as your company grows. Through interfaces with various add-ons and software alternatives, the system can be modified and modeled to provide all of the services and capabilities your business demands.
Centralization: Cloud accounting systems enable the centralized storage and exchange of cloud-based files. This facilitates the management of users and login permissions, as well as guaranteeing that everyone is viewing the same data. It also enables real-time IT and problem-solving support, as all parties may access the same file at the same time and work together to resolve issues.
Accuracy: Because cloud accounting software can automate most operations, human error is decreased while accuracy and efficiency are increased. This is done through repetitive invoices, journal templates, or auto-reverse accrual journals.
The Speed of Automation
Automation is one of the modern accounting trends that is here to stay. Automation of regular accounting trends activities has been adopted by many companies, but experts predict that the trend will accelerate. Automated accounting is anticipated to develop dramatically in the future, owing partly to the increasing prominence of fintech (financial technology).
Automated tools enable the rapid and accurate compilation of huge amounts of data while reducing human error. With the proliferation and accuracy of automation increasing, accountants can use their financial expertise in collaboration with technological developments.
The Blockchain Revolution
Blockchain technology is among the new trends in accounting that will help improve efficiency and accuracy. Blockchain uses distributed ledger technology, which reduces the need for accounting information to be fed into different databases. This eliminates the need for auditors to reconcile separate ledgers, saves time, and limits the possibility of human error.
Note that, even with the emergence of new accounting trends, finance professionals will still be required to audit and assess certain financial transactions. However, being able to trust that both parties are recording the same basic transaction information, as well as the real-time availability of this accounting data, offers enormous benefits. This may be in terms of the efficiency with which financial data can be reconciled and analyzed.
As a result, accountants are able to focus on insights, analysis, soft skills, and advisory roles as blockchain becomes more commonly accepted.
The Rise of Artificial Intelligence
The use of AI is worthy of mention when it comes to accounting trends. Artificial intelligence is set to shape the future of accounting jobs. With each passing year, artificial intelligence systems are used to complete more accounting jobs. AI enables a greater amount of work to be completed instantly, maximizing workflow and reducing the possibility of human error in vital computations.
Finance managers can profit from AI by delegating tedious and time-consuming jobs to AI functions, freeing up employees' time so they can focus on activities requiring creativity, analysis, and critical thinking. These accounting trends have the potential to boost productivity and employee satisfaction.
AI is not designed to completely replace human engagement, nor is it effective for making crucial strategic decisions. Instead, AI is a strong tool capable of speeding up analysis and enabling humans to make better decisions.
Increased Focus on Data Analytics
Even though there are a myriad of accounting trends, data analytics plays an important role in the daily life of an accountant. The rising emphasis on data analytics is a critical accounting trend for strategic growth. Accountants can use their analytical abilities to make sense of the huge amounts of financial data available in order to evaluate corporate performance, detect and manage risk, and study customer behavior. This allows them to forecast market trends more efficiently and precisely than ever before.
Data analytics allows for the creation of more actionable plans in less time, as technology helps automate administrative and accounting duties. Employees are freed up to increase their performance in auditing, tax accounting, risk management, and consulting. A solid understanding of data management enables experienced accountants to advance their careers into advisory roles, where their knowledge and influence may better serve their peers and clients.
Will Accounting Be In Demand in the Next 10 Years?
The development of technology is hastening the transformation of the accounting sector. For instance, machine learning automation, and minibots have been widely adopted as part of the finance team.
Although intelligent technology can appear novel, many businesses currently employ simple automated accounting procedures. Accounting duties and procedures like supplier onboarding, accounts payable, procurement, audits, purchasing, expenditure management, closure processing, and customer inquiries can be automated or made more efficient.
The future of finance is being shaped by new accounting technology including intelligent technology, which is changing the kinds of occupations that will be available. Humans will do more of the analysis as automated technologies handle routine tasks, acting as the vital link between data and clients.
What Are the Future Prospects for Accountants?
Constant innovations and technological advancements are bound to impact future trends in the accounting profession. Employment of accountants and auditors is expected to rise from 2021 to 2031. Many of those job positions are likely to be filled as a result of the need to replace people who change occupations or leave the labor force by retiring.
Hot Topics in Accounting

Trends
The accounting profession has seen a significant transformation in recent years. Legislative changes, an influx of new technologies, reinvented business models, and an increase in customer expectations are all current accounting topics. This has created new growth potential for businesses, but it does not mean that accounting issues are no longer a part of their everyday operations.
Firms are being pushed to accomplish more than ever before, which can be a difficult balancing act, particularly considering the staffing constraints that many organizations face. Resolving the current accounting issues can help firms stay competitive, recruit and retain talent, and ultimately achieve more profitability.
New Accounting Technologies
IoT (Internet of Things)
The Internet of Things is among the most widely used trends in accountancy. It is a network or a system of a large number of interconnected devices. In a commercial setting, this typically entails relying on a range of mobile devices, as well as automated scanners, RFID chips, internet-connected sensors, and gadgets that bring their IT infrastructure to life.
For accounting trends in 2023, this often entails gaining access to real-time data and allowing data to be retrieved automatically, without the need for continual human participation.
Big Data
Data has become so significant in modern business that it is nearly a currency. Companies all over the world are seeking to integrate more big-data technology in order to collect data, evaluate it, and make better strategic decisions.
In the accounting sector, data can be used for a variety of objectives, including transaction analysis, identifying unusual events, and better understanding customers, workers, and vendors.
Accountants have long been familiar with data analysis in the form of evaluating figures on spreadsheets, but they are now expected to use big-data computing tools to analyze much larger amounts of unstructured data.
Remote Working
Accounting, like many other industries, is becoming more remote as a result of the COVID-19 epidemic. Remote working is becoming one of the most popular accounting trends in the industry. This is a result of cloud computing and storage technologies. Examples of remote working include working from home, a business office, or a coffee shop.
These modern technologies enable accounting professionals to work securely and effectively. Employers can broaden their hiring efforts to include non-local individuals, and employees can take a more flexible approach to work and make work fit into their lifestyle. As a result, employees are happier and more productive.
Conclusion
Thanks to current innovations and new accounting technology, financial management has become more advanced, secure, and time-efficient. Accounting firms can use cutting-edge technology to automate activities, save time, and boost corporate efficiency. Accounting practice innovations are helping business owners maximize efficiency, productivity and revenue with less hassle, cost, and labor.
While competition drives innovation in some industries, collaboration is frequently more beneficial in the field of technology. Accounting is a highly technological field where innovation is making processes even more efficient and accurate.
Qbox enables users to remotely collaborate on QuickBooks Desktop files. This enables accounting businesses to operate more effectively while optimizing financial performance through good decision-making based on real-time information sharing among critical teams. Increased efficiency reduces resource waste such as physical energy, material, and time while accomplishing the required result. By using Qbox, you can improve cooperation and increase business efficiency, keeping you ahead of your competitors. Qbox is currently offering all new users a free 30-day trial along with a personalized demo if you sign up today.