Qbox: Quickbooks Remote Data Sharing Features
Share Files, Collaborate
With Multiple Users
Share QuickBooks, MS Access, Word, Excel and PowerPoint files with other users over the Internet, collaborate efficiently by sharing your changes automatically. Qbox locks the file to ensure changes you make are protected. When you are done, Qbox syncs the changes and releases the lock automatically so another user can acquire the lock to make changes.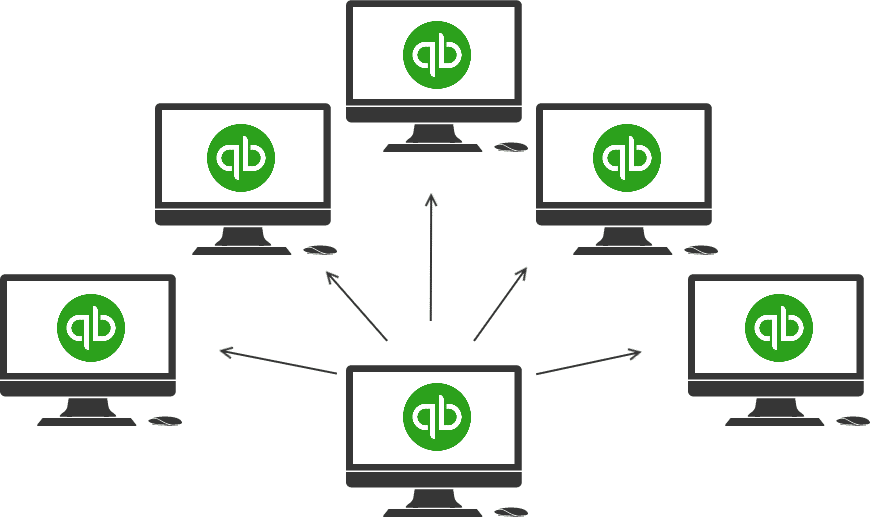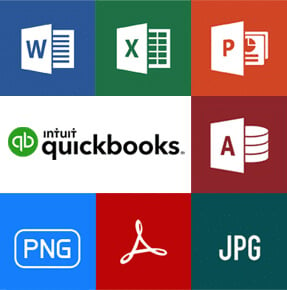 Share QuickBooks
Attachments and Documents
Share QuickBooks Attachments and document files like PDF, JPEG, PNG, TIFF and other file types. Store them in your Qbox account for easy access at anytime. Qbox will sync and share Attachments in lock-step so all shared users can view attachments in their QuickBooks Company after sync is completed.
Team Members
Invite your staff as team members and share all folders and files without having to invite them to each individual folder. Give them admin permission so they can manage your folders, shared users and bill payments.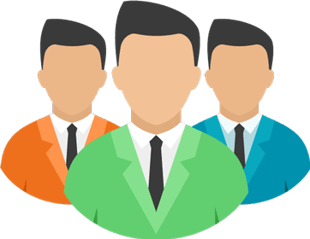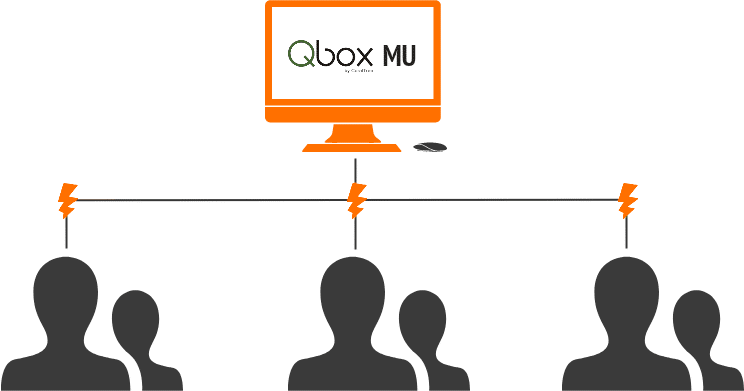 Qbox MU
Setup Qbox MU so you and other users on a local network can access common folders and files. Qbox MU helps reduce storage space and Internet bandwidth used, as there is no need for these users to setup separate folders and sync files individually. Use Qbox MU for multi-user applications like QuickBooks and MS Access, so users on local network can work on files concurrently, and share the files with remote users.
Qbox Explorer
Use the Qbox Explorer to conveniently view and manage your shared folders and files from one simple desktop location. View the lock and sync status for files and choose from various configuration options to customize your individual Qbox client.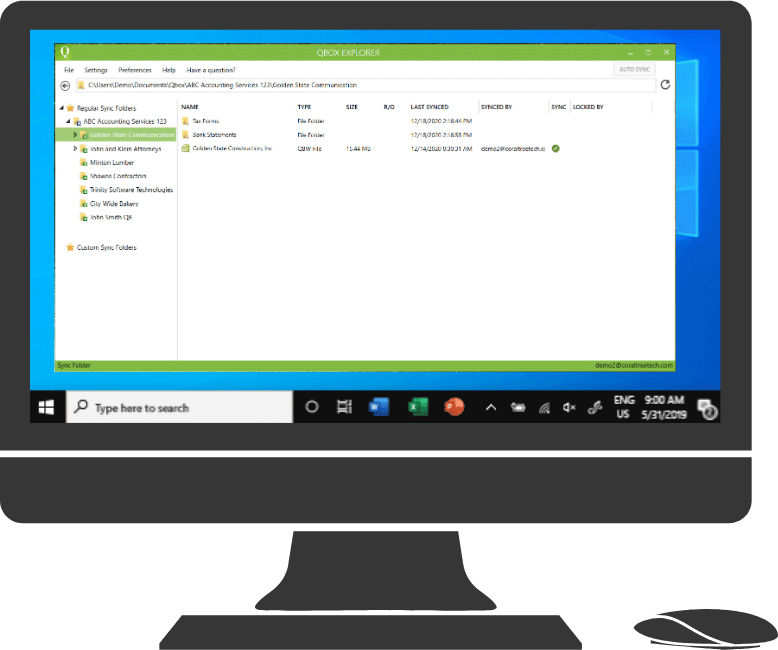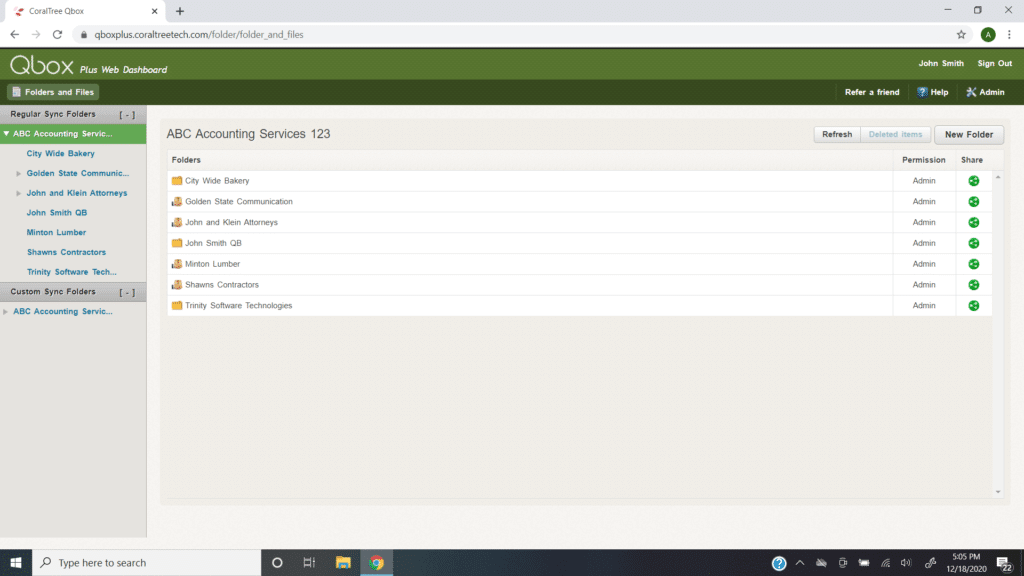 Qbox Web Dashboard
Sign into your account from the Qbox website to access your Web Dashboard and perform various administrative functions such as rolling back a file, release the lock for a file, add folders, send additional sharing invitations, manage team members, or pay your Qbox bills.
Versioning and Rollback
Corrupted file? Changes you made are not required? Not a problem. Roll back to any of 20 versions of the file maintained in the Qbox cloud server and update the file on all shared user computers. Deleted files are saved for 30 days, in case you change your mind and want them back.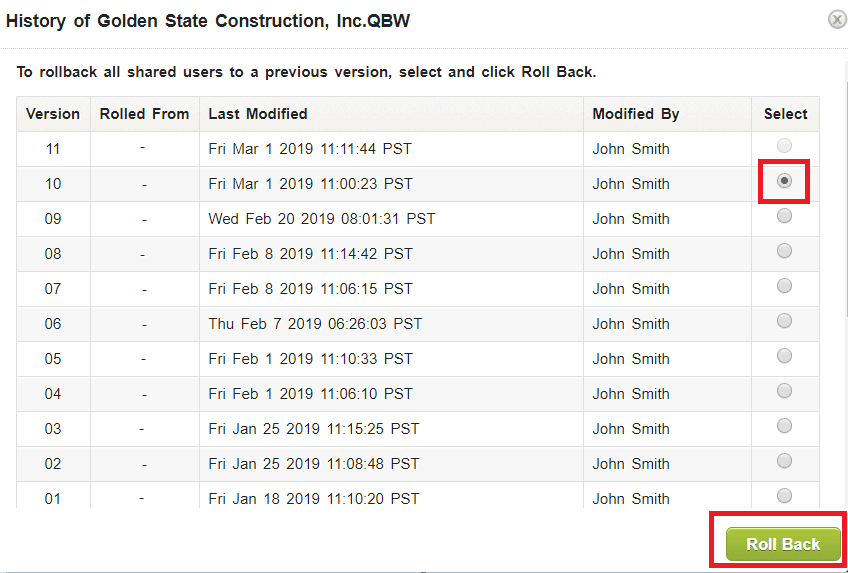 QuickBooks Remote Data Sharing Frequently Asked Questions:
Can I share QuickBooks desktop remotely?
How do I access QuickBooks files remotely?