Qbox Reviews & Success Stories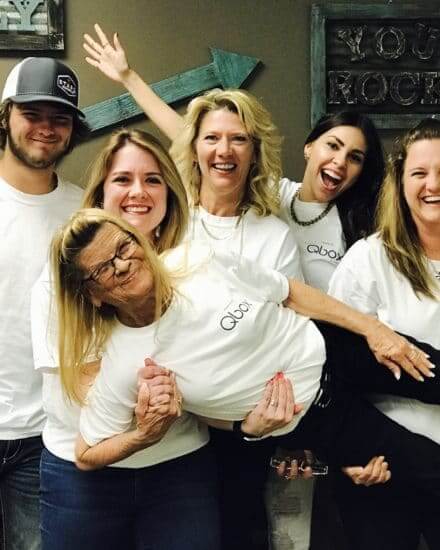 60% of account owners have rolled back a file. Don't worry about trying to find your recent backup. Qbox has your previous 20 versions saved to the cloud!
The average sync folder has numerous shared users. Don't worry about a per user fee, shared users are always free!
Forgot To Lock A File And Missing Some Of Your Updates?
The Qbox Recovery Folder makes sure your work is "set aside" and saved should an incoming version not include the transactions.
Computer Crashed And You Need To Backup Your Files?
You can easily restore your files at any time from the Qbox cloud by reinstalling the client from your Qbox web dashboard which will also reinstall all of your files in your Qbox account.
"I needed an option to be able to share my DESKTOP versions of QuickBooks with the staff of one of my clients. I do not like the fact that that I have to be online at all times to use QBO. So my desire to stay on desktop but share these files with my client, that ensure the files are populated and updated from both sides, and still offer myself, who works in the files the most, he exact same functionality I love about desktop….well I had to say THANK YOU for a fantastic idea that helps this bookkeeper share files remotely!"
Corinna
Alberta Bookeeper | Calgary
"Great product at an affordable price. Most of my QBD clients are now on QBox. It makes it so easy for me to resolve issues for them quickly - I can jump on and fix the issue right away instead of having to schedule a remote screen session or an on-site visit. I also use QBox to share QB and Excel files within my own office. Now we don't have to think about which computer a QB file lives on,or worry about opening a QB file in the wrong edition."
Gina Palacio
Palace Bookkeeping Services
"When I first stumbled upon QBox a few years back, my then employer thought we hit a goldmine to bridge our clients using QB desktop versions. The exact comment I heard was, "Why didn't we do this sooner?" Your support par excellence is another major plus with Qbox. There were countless times that I called for help and your team's patience and expertise reminds me why you guys are going places. It's a breath of fresh air in the mostly mediocre if not embarrassing customer service nowadays."
Ron Rodriguez

"With Qbox, we finally have a solution that enables our employees, bookkeepers and clients to collaboratively update QuickBooks Company files. It solves the headaches of conflicting copies and lost data updates. We don't need to worry about driving to client office anymore, or setting up remote access to our client computers. Qbox has made it easy for us to share files with different users. Our bookkeepers can now access QuickBooks files at work or at home while working remotely."
Owen Yap
Higashioka & Yap LLP