Top Bookkeeping Tips for Small Businesses Success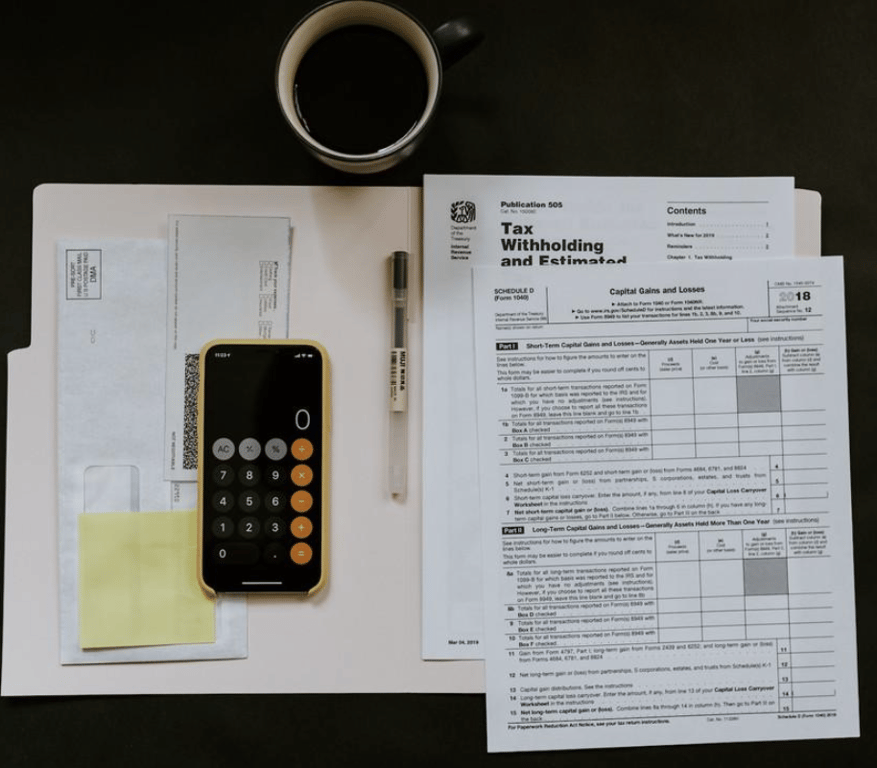 Basic

Bookkeeping Tips for Small Businesses
Approximately 99.9% of businesses in the United States are categorized under the small-business bracket. This tells you how competitive the small business world is and the growing need to invest in tools and systems that streamline business operations. Accounting software is essential for tracking and maintaining invoices, publishing financial statements, and tracking expenditures.
Besides getting bookkeeping software, bookkeepers and accountants must follow several tricks to keep their finances in check. The following are pro tips for small business owners 2023.
Top

Bookkeeping Tips for Small Businesses
The hybrid work model has existed for years and it is here to stay, enabling small businesses to cut costs while boosting productivity and profitability. In mastering and integrating the hybrid work model into your small business operations, you have to secure small business financial software. Additionally, you must research and implement basic accounting and hybrid work model tips. The following are professional bookkeeping tips for small businesses.
Appraise your small business work environment to ascertain whether it can accommodate clients and employees. Completing bookkeeping tasks for small businesses in a work environment that feels congested and unfriendly can affect your employees' productivity and happiness.
Open a separate bank account for your personal needs and business. Separating personal finances from business finances enables you to easily analyze accounting reports for small businesses.
One of the key pro business tips for small business owners is hiring qualified and talented personnel. Engaging talented personnel that understands your goals and has a vision resonating with your company vision is a recipe for success.
Hire the professional services of an accountant or bookkeeper to help you with brainstorming bookkeeping ideas for small business and implement them professionally. Seeking accountancy advice for small businesses helps you to effectively record and plan your expenses and revenues.
Create and implement a well-organized contingency plan to help you address eventualities that could disrupt your business operations. Come up with a proper contingency plan for keeping books for a small business to help you navigate complex financial eventualities.
Develop effective strategies to lure more clients to your side and retain existing customers. Realize that your profits depend mainly on your sales volume and customers.
Another important small business accounting tip is to work with a caring and talented customer support team. Customers are more likely to trust a small business with a highly creative and responsive customer care team.
Get a reliable small business financial software to streamline and optimize your bookkeeping and accounting practices. One of the best accounting software we recommend for small businesses is Qbox cloud-based service and Intuit QuickBooks. These are all significant

bookkeeping tips for small businesses.
What is Qbox Cloud-Based Service and Intuit QuickBooks?
Intuit QuickBooks is powerful small business financial software engineered with features and functions to streamline invoicing and bookkeeping, and help you to monitor your expenditures. The QuickBooks app has a cloud-based solution offering resourceful data storage functions. It's one of the best tools for keeping books for a small business that can be used with Qbox.
This subscription-based cloud storage service has a similar interface and design to Dropbox and Google Drive and Qbox supports QuickBooks files. One indispensable feature of this bookkeeping software is its efficiency and accuracy in eliminating issues such as the creation of conflicted files when multiple users try accessing the same file concurrently.
The software has a file-locking feature, ensuring only one user can make changes to a file at once. Qbox is user-friendly and budget-friendly despite having multi-user configurations and attachments for QuickBooks. It's the perfect bookkeeping application for your small business if you share large volumes of files regularly. As basic accounting small business software, it has a range of features that support QuickBooks.
One of the most realistic bookkeeping tips for small businesses when using Qbox is to store files in multiple versions for ease of rollback and recovery in case of mistakes during data input.
Top

Tips for Small Business Owners in 2023
When using bookkeeping software for keeping books for a small business, you must observe the following bookkeeping tips. Knowing what kind of bookkeeping is used by small businesses before deciding on the software to invest in is essential.
Make sure all documents for your small business are well-structured and accurate. Manual bookkeeping is tiresome and not efficient enough. You might need automated bookkeeping software like Intuit QuickBooks, offering a digital platform for maintaining financial records on cloud systems like Qbox. With this bookkeeping software, bookkeepers and accountants can easily monitor a company's financial situation. As a bookkeeper or account, you must combine the best bookkeeping strategies with high-end digital software to facilitate efficient bookkeeping.
Make sure all inventory data inputted into your company financial statement is accurate. Prioritize your books and ensure your financial accounts are in order.
Have a solid time-management plan to avoid missing deadlines and prepare books for taxes. You need to set reminders to ensure you file tax returns on time and without fail.
Scan and save your receipts online in your small business account system.
Keep records of your audits to back up your transactions and quickly locate missing transactions. Audit trails ensure that small business accounting records are forever accurate.
Come up with and implement several labeling and sorting tactics to effectively keep accounting data organized. Always keep paperless versions of your accounting data on your device or online.
Conclusion
There are many bookkeeping tips for small businesses that accountants and bookkeepers should know in order to keep their finances in check and minimize losses. This article outlines the basic tips for small business owners in 2023 should consider in running a successful firm. Alongside hiring the right team of accountants and bookkeepers, small business owners must invest in the right software for bookkeeping. It's proven beyond reasonable doubt that small businesses need a secure cloud-based accounting software to run seamlessly.
Every small business must secure the right and most up-to-date accounting software to streamline and improve the management of financial services. And small businesses with limited budgets who want to make the most out of digital bookkeeping solutions can never go wrong with the Qbox. It's subscription-based accounting software that offers budget-friendly packages and efficient bookkeeping features. Try Qbox for 30-days free!