Top 5 Tips to Maximizing Your Law Firm's Productivity in 2023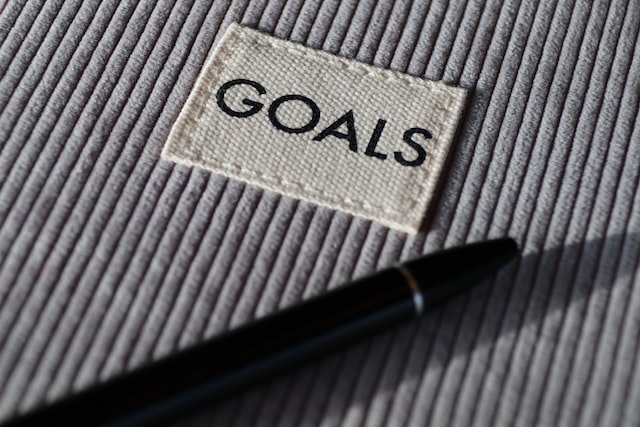 Are you trying to find strategies to boost productivity at your legal firm? You're not alone! It's critical for law firms to learn how to operate effectively and efficiently as the legal sector grows more and more competitive. In order to increase the efficiency of your law company in 2023, we've put together this post on the top five suggestions. By using these suggestions, your team will be able to succeed in the upcoming year by working more effectively.
We'll look at a variety of tactics in this post that might keep you and your team on top of your workload and on track to your objectives. These pointers can assist you in streamlining your procedures and improving your productivity.
Therefore, this post has something for you whether you want to improve productivity inside your legal company or are just seeking strategies to do your job better. We sincerely hope you find these suggestions useful and that they enable you to succeed even more in 2023.
So let's get started!
1. Encourage teamwork
Including teamwork as a key tip for maximizing your law firm's productivity in 2023 is a smart move. Collaboration and idea sharing among team members can result in a more effective workflow and superior results. Building a strong team also contributes to fostering a positive workplace culture, which may in turn enhance motivation and job satisfaction.
There are a few essential tactics you may use to promote teamwork inside your legal organization. First, consider providing opportunities for team building and creating an open and inclusive work culture. Encourage team members to voice their opinions, and be receptive to criticism and fresh approaches. This can promote a sense of community and teamwork within your team.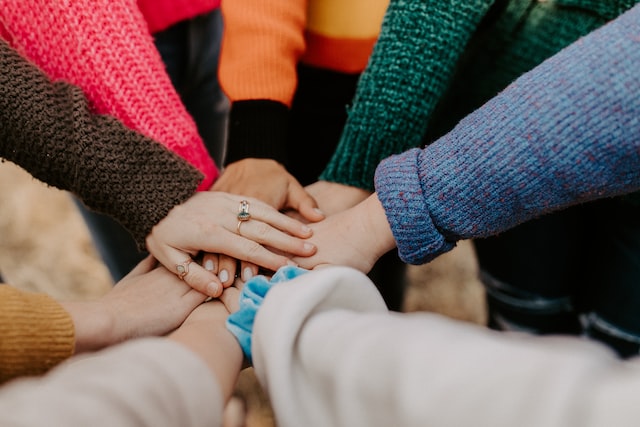 Additionally, it can be beneficial to define each team member's specific tasks and responsibilities. This can make sure that everyone knows how they fit within the team and how their contributions contribute to the overall objective. Finally, remember to thank and honor team members for their contributions. This may encourage and excite your staff to collaborate even more successfully.
Within your law company, putting teamwork first will help you get more done and provide better results. In order to increase your team's production in 2023, make sure to promote cooperation and teamwork.
2. Set clear goals and objectives
A fundamental tactic for increasing productivity in your legal company is to set clear goals and objectives. Team members can better maintain concentration and prioritize their work when they are aware of what has to be accomplished. This is particularly crucial in law, which is a field that operates on a tight schedule.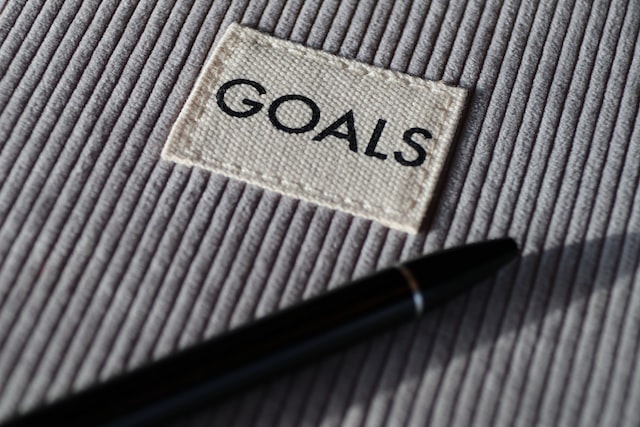 Start by determining the overarching aims and objectives of your legal practice before establishing any specific goals and objectives. After that, divide up these objectives into smaller, easier-to-assign tasks for each team member. Make sure you properly explain these objectives to your team and offer whatever tools or assistance required to ensure their success.
In order to monitor progress and keep your team on track, it can also be beneficial to set milestones and benchmarks along the route. Last but not least, make sure to regularly check in and provide feedback to make sure your team is on track and that any necessary course adjustments can be done.
All in all, setting specific goals and objectives can enable your law firm to work more productively and successfully in 2023.
3. Encourage work-life balance
Another key component of increasing productivity in your legal practice is to promote work-life balance. Team members that are exhausted or overworked may become less motivated, less satisfied with their jobs, and ultimately less productive.
Consider adopting procedures that encourage team members to take breaks and unplug from work while they're not in the office to promote work-life balance inside your legal company. Encourage your employees to put their general well-being first by scheduling time for exercise, enough rest, and leisure pursuits.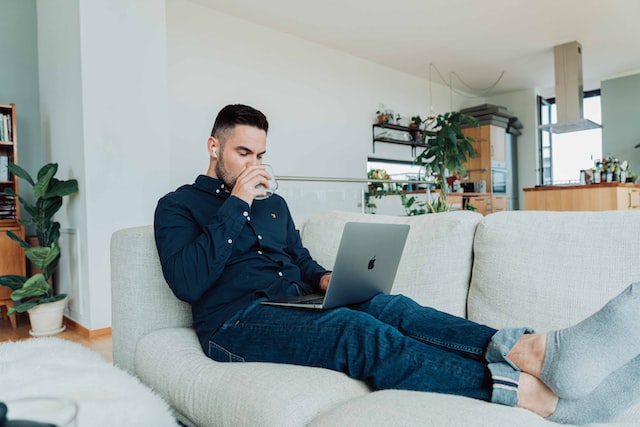 Take into account providing flexible work options, such as the ability to work from home or a more flexible schedule. This can aid in lowering stress levels and enhancing work-life balance in general. Last but not least, make sure to emphasize to your team the value of a healthy work-life balance and set an example by taking breaks and unplugging from work yourself.
Placing a high priority on work-life balance can boost output and foster a more uplifting workplace environment within your law company.
4. Foster a culture of continuous learning
The next major tactic for increasing productivity in your legal business is to promote a culture of continual learning. Team members must stay current on the most recent advancements and best practices because the legal industry is always changing in order to function more effectively and efficiently.
Consider giving your employees access to continual training and professional development opportunities to promote a culture of lifelong learning inside your legal practice. In-house training sessions, networking events, and continuing legal education programs are a few examples of what falls under this category. Encourage team members to take advantage of these chances and go looking for more independent learning opportunities.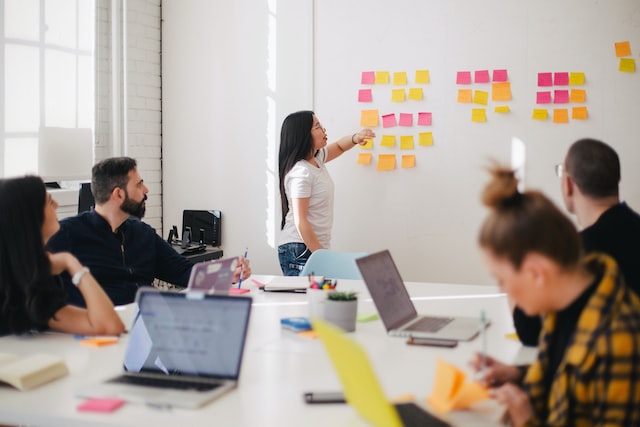 Also encourage team members to share their information and experiences with one another in order to foster a learning culture within your company. This can be accomplished through activities like informal knowledge-sharing groups or lunch and learn events. Finally, remember to thank and honor team members for their efforts to develop professionally.
In general, you can boost productivity and guarantee that your team is constantly at the top of their game by encouraging a culture of continual learning within your legal practice.
5. Invest in productivity tools
Investing in productivity tools is a key strategy for maximizing productivity within your law firm. CoraLegal is a great example of productivity tools you can invest in.
CoraLegal is a productivity tool that offers secure legal document sharing and cloud collaboration for law firms of any size. Attorneys and paralegals can share and receive documents from their clients securely in the cloud and use the platform's file lock feature to edit documents together in real-time. CoraLegal also has an organizer feature that allows users to create tasks, assign owners, and set completion dates, as well as an automated follow-up system to ensure tasks are completed on time.
CoraLegal offers an e-signature platform that allows any number of users to sign a document electronically, with an audit trail for each signature. The platform also has e-signature templates for standard documents that can be used by multiple clients.
CoraLegal also has a feature that allows users to invite notary publics from different cities and counties to join their accounts and notarize client signatures electronically. The notary can validate the client's ID and apply their own e-signature and notary stamp to the document. Notaries can also maintain an electronic notary journal through their own free CoraLegal account.
What's more? CoraLegal is an affordable and comprehensive productivity tool for law firms, with a monthly fee of just $20 and an annual fee of $200. Also, all new users will receive a month (30-day) free trial with no card commitment and a one-on-one demo with a product expert.
By investing in the right tools for your firm, you can help to increase productivity and achieve better results. CoraLegal is one such tool that can help you achieve higher productivity.
The Bottom Line: Achieve More with CoraLegal
So, there you have it, then! The top 5 tips for increasing your law firm's productivity in 2023 have been discussed. By encouraging teamwork, fostering a culture of continuous learning, defining clear goals and targets, supporting work-life balance, and investing in productivity technologies, you're well on your way to maximizing productivity within your law firm.
Don't forget to take advantage of CoraLegal's offer. All new users will receive a 30-day free trial with no card commitment and a one-on-one demo with a product expert. So, what are you waiting for? Schedule a demo today, and you'll be on the right path to increasing productivity for your law firm.