Everything you need know! What is a Quickbooks Portable File?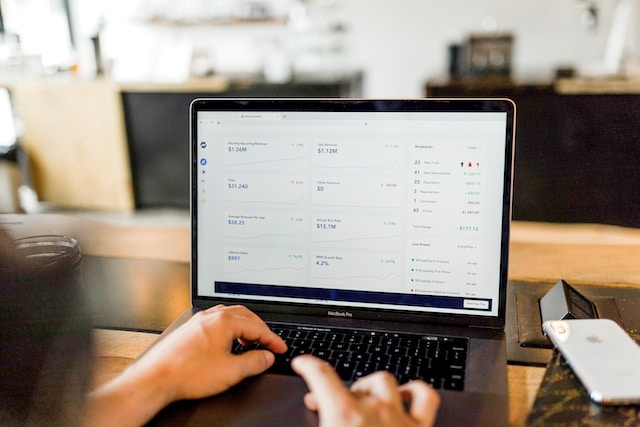 Technology is taking the accounting industry in the right direction, making accountants meet tight deadlines with ease. That's why, as an accounting firm, you must introduce a portable QuickBooks file. The file will make it easier for you to share or move accounting data.
The Quickbooks portable file is small enough and saves accountants from relying on multiple storage solutions for backup. You don't have to worry about data getting lost, as is the case with flash drives, which can get lost.
But what is a Quickbooks portable file, and how does it work?
If you're looking for the right tool to share your accounting data with another computer, this guide is for you. We'll discuss what a Quickbooks portable file is and how to create it.
What is a Portable Company File?
Quickbooks portable company file is a copy of the financial data that you can send through email or portable devices like a flash drive. The file doesn't have templates, images, logos, or letters. It also lacks a transaction log (TLG) file, making it smaller.
This tool can solve data problems since it re-indexes the data when recovering the company file.
How Portable Company File Works
A portable company file works by removing excess data like logos, images, or templates on a file. It does that to ensure the file only contains crucial company data. It does not contact the transaction log file or .tlg file.
How to Create a Portable Quickbooks File
You can use the following procedure to create a portable Quickbooks file:
Update Quickbooks
First, ensure you have an updated version of your Quickbooks.
Create a Backup
Since portable company files are great for sharing accounting data where a full backup is unnecessary, consider creating a backup. The backup also helps maintain your message templates, logos, and images.
It can also enable you to retain a loan manager, statement writer, and log files. Use the right procedure to back up your company files.
Create a Portable Company File
After securing your company files, you can create a portable company file using these steps:
Open Quickbooks and log in as the admin

Click the file menu and select create a copy

Choose a unique name for your portable company file to easily identify it from regular files.

Then choose the right location to save the file. It should be somewhere that's easy to find, like the windows desktop.

Click save and ok when ready.
Note that after creating the portable company file and sending it to another computer, you can access all its data. However, they need a password to open the file.
Quickbooks Portable File

Vs. Backup
Even though some users confuse Quickbooks portable files with backup, the two are different. In Quickbooks, backups are a copy of a certain account and all its files. So if you create a backup in Quickbooks, it will copy the account and all the data in it, plus logos, images, invoices, and templates.
Quickbooks backup files have an extension QBB. Backup ensures you have your data if something happens to the original Quickbooks. However, most people don't create full-size backups claiming they're bigger and require compression.
On the other hand, a portable file is a smaller copy of your account. Its smaller size gives it the name "portable" and only has essential data of the account. It omits transaction logos and the remaining financial data.
What makes portable files smaller is that they don't have images or logos, making it easier to send them through email or transfer. Remember, portable company files are only important when you're going to email or transfer them and act as a substitute for backups.
How to open the QBM File
Use the following steps to open a portable version of your company's portable file:
Open Quickbooks and log in as the admin

Select open or restore company on the file menu

Click on restore a portable file and press next

After that, choose your portable company file. It should appear like this (unique company file name).qbm.

Then click open.

But ensure you go through the notes on where to restore the file page and select next.

If ready to open the file, click on save.
When you open the portable company file, Quickbooks reindex your data automatically, helping with various data issues.
How to Restore a Portable File in Quickbooks
Since company portable files are important but lack full backup, it's best to know how to restore them in Quickbooks. Remember, you can do this with the help of a CD, USB flash, or network folder.
But if you've backed up the data online through Quickbooks, restoring it through the same means is advisable. You can use the following steps to achieve this:
Go to the file menu and choose open or restore company.

After that, a popup menu will appear with "Restore a portable file." Click on it.

Then click "Next."

Select local backup and click "Next."

You'll see a pop-up with "open portable company file" from there.

Select where you want to save it. This should be after naming it differently to avoid overwrites.

Click save to save the restored file
Steps on

How to Send a Portable Quickbooks File
It's also advisable to know how to send a portable Quickbooks file to your accountant to ensure your financial records are in order. You can send the backup copy or Quickbooks portable file through email. To send the Quickbooks portable file, do the following:
Open Quickbooks and go to file. Click on the accountant's copy and clients' activities and send them to the accountant.

Then confirm sending the accountant copy by clicking next.

Also, enter the diving date (provided by your tax preparer) and click next.

Enter the requested email in the email address window. Also, enter your name and email and click next.

Ensure you add a password to the file and click send.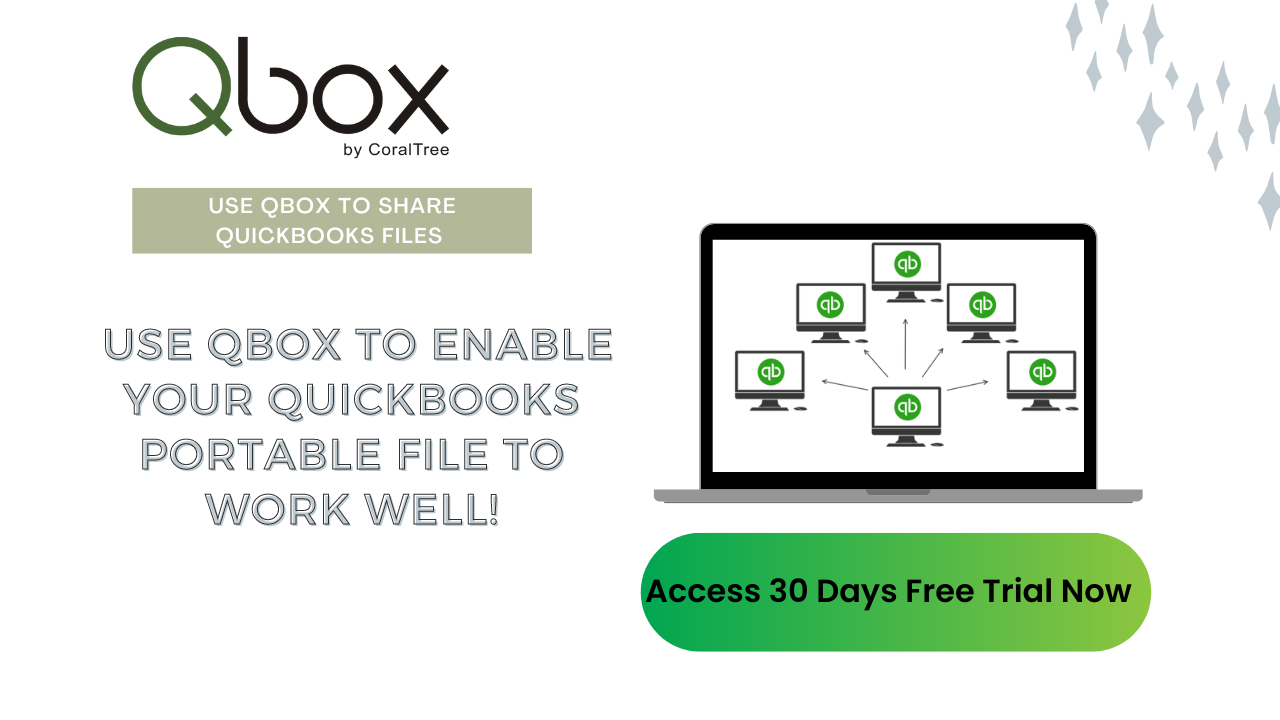 Bottom Line
Using the right software applications is the best way to make your work easy and embrace digitalization. Introduce Quickbooks portable file, store your accounting data safely, and share it easily.
You have to know how to create a portable file on a Quickbooks desktop and the tricks to restore it. Learning how to send QBM file Quickbooks and back up your financial data on the right devices is also essential if you want to avoid frustrations.
Also, introduce other software like Qbox to enable your Quickbooks portable file to work well. Contact us and get the right tool to make your accounting work much easier.