Streamlining Your Finances: The Advantages of Cloud Bookkeeping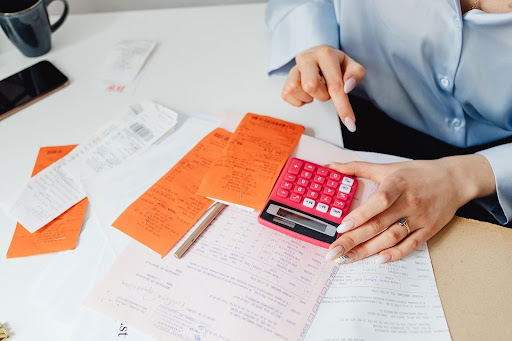 The Benefits of Cloud Bookkeeping

for Accountants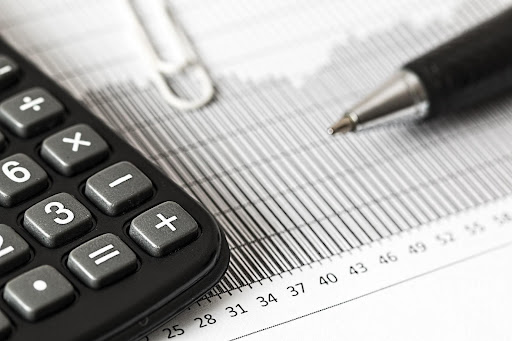 What does cloud-based bookkeeping mean? Is cloud bookkeeping safe? What are the benefits of cloud bookkeeping? These are some questions a newbie to the field of cloud bookkeeping may ask. The "cloud" in the phrase is derived from cloud computing, a digital concept whose modern form emerged in 2002. Since then, cloud computing has evolved to become a multi-billion dollar industry.
The worldwide infrastructure as a service (IaaS) market grew 29.7% in 2022, to total $120.3 billion, up from $92.8 billion in 2021, according to Gartner. In 2022, 93% of technology leaders said they were "mostly cloud" in some form, up from 83% two years ago. Meanwhile, the number of respondents who said they were "mostly on-premises'' declined by half to 7%. 48% said they were "mostly hybrid," up from 40% two years ago.
This post answers the questions raised above and more.
What Is Cloud Bookkeeping?
Cloud bookkeeping or cloud accounting involves the storing and accessing of financial data on the internet or cloud.Cloud bookkeeping works by sending accounting data to the cloud and then processing the data on the remote server before sending them back for users to access. In cloud bookkeeping, users can access their financial information from any part of the world, as long as that location can provide an internet connection. In a nutshell, cloud bookkeeping is the use of cloud computing technology to manage and store financial information.
Cloud bookkeeping is a relatively new concept in the field of accounting. It is one technology capable of revolutionizing the management of business accounting processes. Cloud bookkeeping is gaining increased popularity among all kinds of businesses, including many small and medium-sized enterprises.
Benefits of Cloud Computing in Accounting
If your company is a new business, then integrating cloud bookkeeping into your setup will be a breeze. But older businesses that have been using traditional accounting methods will need to plan ahead for migration. Why? Planning helps to ensure that critical data/information remains intact and that the transition is as smooth as possible so that business operations do not suffer. Whether a new or an old business, the benefits of cloud bookkeeping are many. For instance, several business owners who transitioned to cloud bookkeeping say they've experienced cost savings and greater efficiencies in their daily operations. Furthermore, cloud-based systems can process data at up to 60% higher performance than traditional data centers.
Here are some other benefits of cloud bookkeeping:
Flexibility
A notable benefit of cloud bookkeeping software is that it is a lot more flexible than traditional accounting software. Cloud bookkeeping enables users to access their financial information from any device capable of connecting to the internet. Because of this, users can work from home, office, and even while in transit.
For many small businesses growth and expansion can be a difficult target financially. Therefore, they often tend to carefully choose software based on constraints imposed by their future growth plans. With cloud bookkeeping software, your small business can purchase what it needs now and increase its cloud budget as it grows, for instance, a budget that can accommodate more users, add more storage space, and/or more advanced features.
More Secure Storage
Cloud bookkeeping offers more security than traditional accounting software. How? In cloud bookkeeping, all financial data/information are stored on remote servers which typically offer higher levels of security than local servers. Moreover, in cloud bookkeeping, there are no physical hard drives or computers storing sensitive information that may be compromised or stolen.
Additionally, the risk of loss of stored information due to crashed hard drives, fires, and natural disasters is virtually non-existent. Also, cloud bookkeeping software programs are often designed to have extra layers of security, for instance, encryption and multi-factor authentication.
Automatic Data Syncing
Cloud bookkeeping software automatically syncs your data thereby saving you time you would have used to import such data manually. The saved time can then be deployed to tackle other essential organizational tasks.
Access for Multiple Users
Through the multi-user feature of cloud bookkeeping, you can authorize remote access to your financial records and bookkeeping process to many people in a cost-effective and controlled manner. The multi-user feature streamlines workflow and promotes quick communication, and team collaboration. For example, it allows you to make inquiries from your accountant or advisor based on the most current versions of documents.
Quick Transactions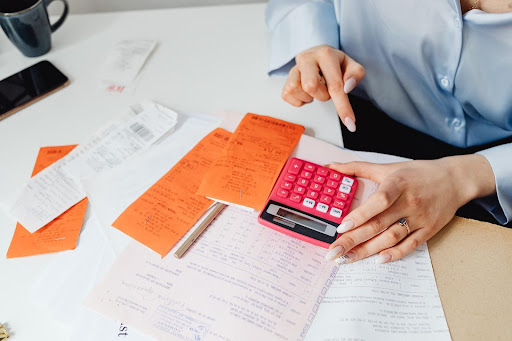 One of the key features of cloud bookkeeping software is the ability to perform quick transactions. Cloud bookkeeping helps you to ensure your data entry is always current. Business operators who have a habit of storing their receipts in a drawer to be processed at a later date might not observe potential issues until it's very late. With cloud based bookkeeping, you can quickly identify a cash flow gap or when clients are abusing your extension of credit, for example. You can also carry out balance reports or expense reports to have an idea of your company's financial state at any particular time.
In addition, cloud bookkeeping software can make calculations for different currencies for businesses involved in international transactions with foreign companies. This feature takes cognizance of exchange rate fluctuations while eliminating time wastage and the cost involved in calculating fluctuating exchange rate numbers manually on paper.
Centralization of Information
Daily business operations such as inventory management, payroll, invoices, and even certain aspects of your CRM can all be seamlessly integrated into your bookkeeping cloud system. This saves you the money and effort you would have expended storing them in multiple locations.
Real-Time Collaboration
With cloud bookkeeping, accountants can access clients' financial information in real-time from any part of the world with an internet connection. One advantage of this is that accountants can offer their clients more timely and accurate advice. Clients can also collaborate with their accountants on financial reports and other documents in real time which can save time and enhance the quality or effectiveness of their accounting.
Tax Compliance Simplification
If you want to escape IRS penalties, then tax compliance is a must. Cloud bookkeeping software helps by providing you with information on your tax obligation or the amount you've paid overtime on a particular tax. Cloud based bookkeeping software also facilitates an easier compilation of the information you need to successfully file a remittance.
Tools for Analysis
Not only will bookkeeping cloud software give you tools to customize your own reports, they can even suggest reports for you based on the kind of business you are operating (just like having a personal advisor). Such insights can help you make optimal financial decisions. With cloud bookkeeping software, you can also run a report for virtually every question you have with respect to the financial health of your business. Wondering which payments you are yet to make? Run an Accounts Payable report.
Accuracy and Speed
Accuracy is essential in accounting. There's always a possibility of a transposed number or an erroneous calculation in manual entry accounting. Cloud accounting software accurately does the calculations for you and more speedily too.
How to Choose

Cloud Bookkeeping Software
Apart from the financial benefits of cloud computing, there are certain things to consider before choosing software for cloud-based bookkeeping. Here are some of them:
What do you want the software to do for you?
Is the software user-friendly?
Does it have a trial version?
How good is their customer service?
Does the software provide sufficient security?
Is it budget-friendly?
Is it designed to have regular updates?
Answering some of the above questions will help your decision-making significantly. You may be wondering if there's any software out there that actually ticks all these boxes. Well, the answer is yes and the software in question is Qbox, an awesome bookkeeping software through which you can access and use QuickBooks.
Qbox has this easy-to-use locking and syncing technology created by CoralTree that helps users with hassle-free, error-free, active collaboration. Locking and syncing are just a few of the many features of Qbox. Sign up to Qbox now to unravel more exciting features. A free 30-day trial awaits all new users!