Mastering the Art of Crafting an Effective CPA Fee Increase Letter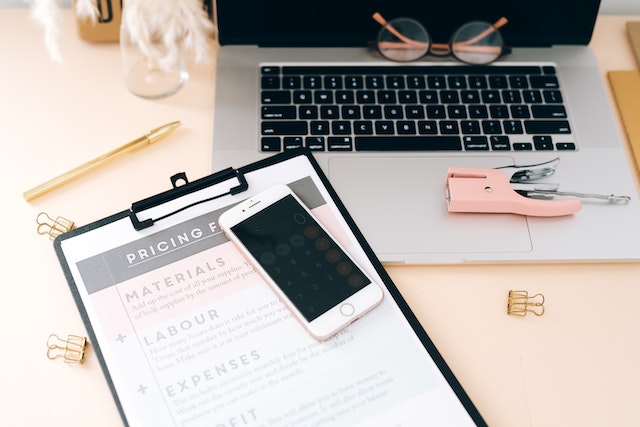 CPA Fee Increase Letter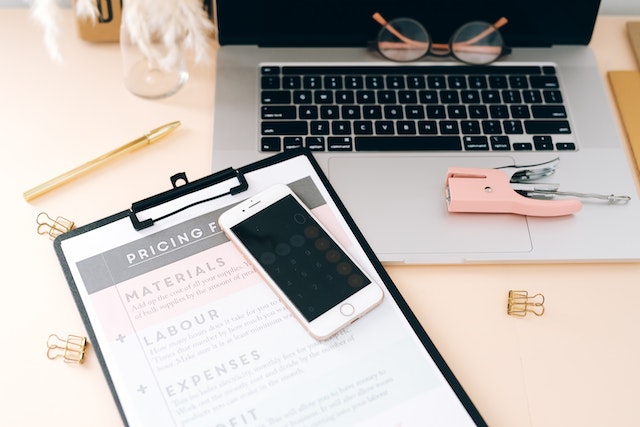 A time comes when you feel that your fees don't meet the value you offer. This is where you may see the need to increase the overall fee and send a CPA fee increase letter. However, that moment when you have to break the news can be dreadful.
It can be quite uncomfortable, especially if you have loyal, long-time clients. Your biggest fear is losing them, especially in times of economic uncertainties. You must also note that a poorly executed fee increase letter could make you lose your valued clients.
Therefore, you need to know exactly how to craft a price increase letter to customers that will work. It should be clear of your intentions and ensure it doesn't rub your clients the wrong way.
With that said, here are some top tips on drafting an excellent price increase letter to customers.
When to Increase CPA Fees
This is a common reason why most people have to not increase CPA fees and send a CPA fee increase letter. Typically, this bounces back to the fear of losing clients. For instance, many accountants may say that many businesses are struggling, so it might not be the best time to send a price increase business letter.
While this might be true for some accountants, some business people still rely on accountants to manage their financial needs. Therefore, as much as there are many struggling businesses, some of your clients might still see the need to continue with your services.
So instead of worrying if your clients will accept the new rates, think about when it is the right time for you to send a price increase letter to customers. Also, ask yourself, Have I been providing more than what was initially agreed? How long has it been since you started working with your clients? Are you providing high-quality services?
If you can answer these questions, you will be better positioned to see whether it's the right time.
Tips on

How to Tell Customers About Price Increase
We know this is not such an easy task, so here are some tips to help you better communicate with your clients.
Show Appreciation
Everyone likes to feel appreciated, and this makes most customers happy. Therefore, you should start by appreciating your customers. It's also wise to show appreciation whenever you need something from your clients. This shows that you are less demanding and that you are gracious.
You can also point out the major contributions the client has made. The appreciation section will also help you stay positive even in this uncomfortable discussion.
Be Professional but Positive
It's normal to worry that your clients might not want a fee increase. However, you might be surprised that they, too, understand that this is business and prices are bound to increase.
However, you have to communicate in a positive but professional way. How your CPA fee increase letter makes your client will determine if they want to stay. You must make them feel that this fee increase is necessary and positive.
You need to help them understand that the increase is only to add value.
Be Clear
Sending an accounting fee increase letter blatantly expressing that you will increase your fee could send a bad message. Your clients might not only be mad but confused.
In your price increase letter for accounting services, you need to clarify why you are increasing the fee. You must explain why you are increasing the fee to your clients and briefly point out the benefits.
For example, you can say in your price increase letter to customers that you are increasing the fee to continue and give them an even better service. This way, your client understands that you still value them and sees why you need to increase the fee.
What's the New Rate?
Remember that the main goal of a price increase letter to customers is to give your clients as much information as possible. Be clear on the new prices. You must be clear on the new prices if you offer your services in packages. List everything you want to offer on your new package and also note the prices.
The CPA firm price increase letter also needs to have your new payment methods if you have new ones. The CPA fee increase letter should give them a lot of information so there's no need for further questions.
If you are offering CPA services internationally, it means that you deal with different currencies. Instead of introducing a new currency in your CPA fee increase letter to customers that many clients are unfamiliar with, it would be better to stick to the usual one.
The Date When the New Fees Will Take Effect
Remember to include the dates when your new prices will take effect in your bookkeeping fee increase letter. This allows your clients to make their own adjustments.
Also, consider ample time before sending the CPA fee increase letter for this so you don't spring up with the new changes. Your raising prices letter to clients should be sent earlier enough to give your clients enough time to think about the fees.
Invite Further Questions
Once you have included all the details in the price increase email, be sure to invite questions. Be ready to accommodate any suggestions, complaints, and questions your client might have.
Supposing they already have your contacts, you can include the best time for you to discuss things further. Tell them when you might be ready to answer their questions.
Don't Be Afraid
Writing a letter of rate increase to a client is quite scary. However, if you follow all the tips that we shared in this post, it shouldn't be too scary to send a CPA fee increase letter.
If you have had a smooth ride with most of your clients, sending them a CPA firm price increase letter might go down smoothly. At this point, you need to think about the result of sending the CPA fee increase letter to your client, which is better to pay for you.
Also, remember to have a follow-up call to confirm if your clients understand exactly what is happening.
Alternatives to Raising Your CPA Fees
If you think that sending an accounting fee increase letter may not be the best for you, you can opt for these alternatives;
Boost your service efficiency
Efficiency is like a superpower for any CPA Service provider. It means getting more done quickly, which translates into better client value. Here's how you can do it:
Embrace technology: Utilize modern, advanced accounting software and tools. They can automate your routine tasks, like data entry and reconciliation. This allows you to focus on more complex financial analysis.
Streamline workflows: Analyze your processes to identify bottlenecks or redundant steps. Simplify and automate wherever possible. You can significantly reduce the time you spend on routine tasks.
Continual learning: Stay updated with the latest accounting and tax regulation needs. The updated knowledge can help you navigate complexities efficiently. This will subsequently provide value to your clients.
Expand service offerings
Diversifying your service offerings can be an efficient way to grow your business without having to send a letter of rate increase to a client. By providing more value, you can attract and retain new clients. Here is what you can do;
Financial planning: Consider offering financial planning services to help people achieve their long-term goals. These services can include retirement planning and investment advice, among others.
Specialized industry knowledge: Develop expertise in a specific financial industry. Your expertise can set you apart from competitors and attract clients seeking specialized insights.
Target new client segments
Expanding your client base can lead to sustainable growth. It's about identifying untapped markets or demographics that could benefit from your expertise. Here's how you can do it:
Let a Specialist Help You
Hiring a specialist to write a price increase letter to customers is wise. Although the price increase conversation might be a bit overwhelming, it is a necessity for the growth of your business.
Basil is a refreshingly simple software for accountants that can help you handle your CPA projects. Our software is super affordable and efficient for accountants to use while growing their business.
We also have a chat feature that allows you to chat directly with your clients. You can use the feature to communicate directly with your team and clients effectively. You can also use the feature to share a CPA fee increase letter and send it to your clients using the chat feature. Basil has a special 15-day trial offer for new users with a complimentary personalized demo with a product expert. Schedule your demo now to see why so many users love Basil as their go to accounting and business tools.