Strategies for Boosting Revenue and Sales in Your Accounting Firm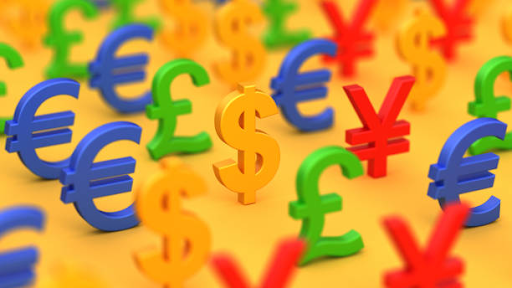 How Can a CPA Firm Increase Sales & Revenue?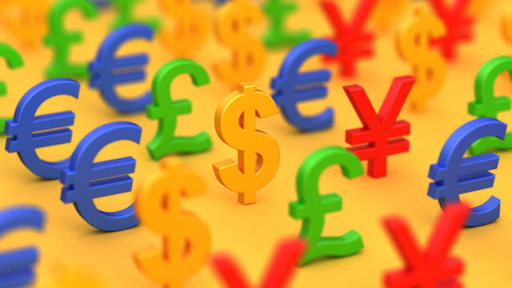 When your CPA firm grows after hard work and dedication, it brings much joy and satisfaction. The best bit about this growth is having the sales and revenue of the accounting firm improve, as this means more profits. Increased accounting firm sales also allow expansion and access to more capital.
More revenue can attract investors, which helps make the firm more competitive in the crowded market. But what tips can you use to improve your accounting firm revenue?
This guide explains strategies for making money in accounting and being the town's talk.
Work on Your Marketing Strategy
One of the simplest ways to increase your accounting firm sales is by working on your marketing techniques. Remember, marketing the accounting firm can help it grow, attract more customers and profit. So, spare some money for marketing the CPA firm to create more awareness and expose the company to the world. You can look at the marketing plan for accountants to know what to do and what to avoid to expand the firm.
But what are the tricks on how to sell bookkeeping services? Major on social media marketing, as this is where most clients are, and identify the relevant platforms for your target audience. For example, you can market your services on Facebook, share relevant content, engage the audience regularly, and offer discounts for more sales.
Also, paid online advertising, SEO, and content creation can help boost your revenue. It's advisable to work with influencers to market the firm or with a marketing agency that understands more about your target audience.
Have a Referral Plan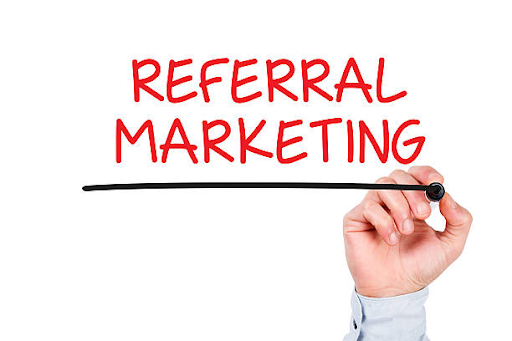 Another hack on how to scale accounting firm profits is by having a referral plan. Word-of-mouth referrals can help your business get more accounting clients. First, ensure your accountants are professional to win clients' trust, as customers prefer working with trustworthy people. After gaining trust in your accountants, they can easily recommend them to their friends and close acquaintances, which helps increase the accounting firm's revenue.
Introduce the Latest Technology
Technology is changing how accountants are doing their work by automating repetitive tasks. This saves time and makes the firm more effective and efficient at meeting deadlines. So, when looking at how to increase revenue in accounting, ensure you include the latest technology to make the accountant's work easier.
Introduce collaborative software like Basil practice management for accountants, reduce the timeline for working on clients' tasks, and see more workflow. The best thing about including technology in the firm is that it reduces errors and improves speed and accuracy, which is what most clients look for in such companies. The cloud-based software also promotes collaboration and communication between stakeholders for better performance.
Partnerships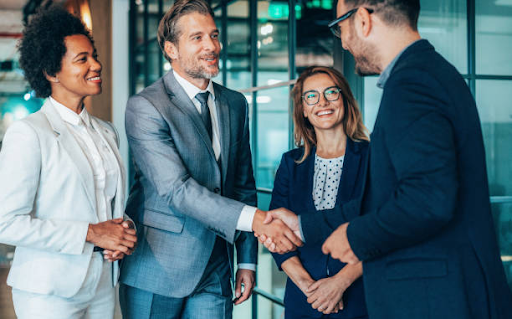 Another trick of how to make money in accounting is through partnerships. Partner with other professionals like lawyers, business consultants, or advisors to have a well-established network. When customers can get all under one roof services, the chances of the accounting firm's sales increasing are higher. Customers' bonds increase as they get the best advice and support without struggling.
Provide Value-Added Services
Remember to include value-added services for clients when drafting your accounting business plan. Go beyond the usual accounting services most firms offer to help attract more clients and increase profits. Offer financial planning, business consultancy, payroll, or investment management services.
Through such services, the firm improves customer connections, resulting in loyalty. As you know, loyal customers transact with the business regardless of the situation, and they also make referrals, which are keys to a successful accounting firm.
Build Your Brand Name
Where do revenue come from for an accounting firm? If this question still bothers you, it's time you work on your brand's name. Remember, customers buy and stay loyal to a brand, so with a good reputation, the CPA firm's revenue increases. Be professional and incorporate the latest collaborative tools, like Basil Practice Management for Accountants. Also, provide excellent services to exceed clients' expectations.
Reduce Spending
Increase your accounting firm revenue by cutting expenditures. Achieve this by paying the mandatory expenses. Avoid overspending and work online/remotely to reduce office rent. Introduce collaborative software that reduces human labor and improves work efficiency. Outsourcing certain services instead of hiring expensive staff can also help boost accounting firm sales.
Check on Your Pricing Strategy
Pricing determines the accounting firm sales. So, if you're wondering how CPA firms make money, start working on your pricing strategy. Ensure the pricing is value-based instead of focusing on charging according to time. Focus on having a value-based pricing strategy, especially when offering value-added services. When the clients get value for their money, they are willing to pay more, which increases the accounting firm revenue.
However, other pricing strategies can help improve the CPA firm revenue. The first is by lowering the price to attract more clients, especially startups, and be more competitive. Alternatively, you can increase the accounting firm sales by increasing service prices. Before settling on pricing strategies, do thorough market research and financial analysis to avoid regrets.
Create a Lasting Relationship with Clients
Sometimes, increasing the accounting firm's sales is as simple as staying in touch with clients. When you keep talking to clients after making sales, it helps build a lasting relationship that prevents competitors from stealing your clients.
Build the relationship by sending direct emails or using digital channels to contact the clients. Include different ways to build relationships on the accounting firm strategic plan to connect with clients easily. Send them ebooks, newsletters, offers, or discounts about your services to keep the customers coming.
Expand Services
How can accountants make more money? The answer is simple: expand your accounting services and make more money. If you deal in tax preparation, only consider looking for ways to make a lot of money as an accountant, like offering bookkeeping services.
With more services, clients won't look for other firms who might win them over. But remember to market the services on social media platforms to attract more clients and improve accountancy practice sales.
Where Does Accounting Firm Revenue Come From?
You must know how to sell accounting services to increase your accounting firm revenue. This is because it is a significant revenue stream for accountants. You can also collect accounting firm sales from interests or customer projects. If your accounting firm has various investments, it generates revenue, while some profits come from lawsuits.
What is Gross Profit in Accounting
Gross profit in accounting is like the accounting firm revenue. It is what the firm earns after subtracting all the expenses. This should include salaries, rent, and any cost that helps you generate revenue. When expenses decrease, the accounting firm's revenue increases, and vice versa.
What is the Best

Marketing Plan for Accountants

?
When looking at how to scale an accounting firm, ensure you have the best marketing plan for accountants. Conduct a situational analysis to know where the firm is at now. Then, determine your goals, like examining where you want to be or attracting more profitable customers.
Including your target audience in the market plan can also help boost the accounting firm sales. Create a budget and stick to the best marketing strategies. But remember to create the right marketing content that lures more clients, just as your accounting business plan wants.
What Helps a Firm to Grow and Expand in Accounting?
The best way to grow and expand in accounting is by hiring the right employees who can improve the firm's reputation. Look for employees who can cover your weaknesses and who know how to increase revenue in accounting.
Have a list of essential skills to consider in recruits to make it easier to increase revenue. Also, invest in the right technology that will reduce your workload and make service delivery effective.
Bottom Line
An increase in accounting firm revenue indicates positive growth, which most firms aspire for. To achieve this, work on your pricing strategy and know how to sell bookkeeping services to the right target audience and platform.
Also, remember to automate services by introducing client cloud collaboration software like Basil Practice Management for accountants. The affordable, efficient, refreshingly simple software for accountants promotes collaboration and communication, which accountants need to increase revenue. Contact us and boost your accounting firm revenue.