The Role of Ethics in Accounting: Key Characteristics for Accountants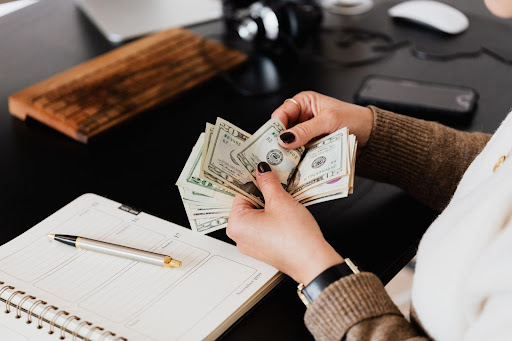 What are the Most Important

Characteristics of an Accountant

?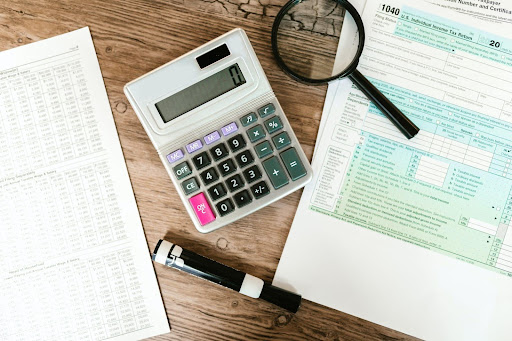 To excel in any profession or industry requires certain desirable characteristics or traits. If you are a prospective accountant, you'll need to ask yourself a number of questions bordering on how to be a good accountant, including:
Do I possess the characteristics of an accountant or CPA? What qualities make a good accountant, or what are the qualities of a good accountant? If you have a management bias, you may be preoccupied with figuring out the most important managerial accounting characteristics as well as the attributes of a good accountant in the area of management. Also, if you are looking to employ a tax accountant, you may be thinking of how to find a good CPA for taxes or asking: How do I find a good accountant?
Great accountant skills and qualities are important conditions for a successful career, which is why this post sheds some light on certain characteristics of an accountant. So if you've been wondering about what makes a great accountant or the qualities needed for an accountant, accountant personality type, how to become a better accountant, or even how to become the best accountant, then this article is for you.
Who is an Accountant?
An accountant is a trained professional who, among other functions, keeps and interprets a wide range of financial records either for individual clients or for larger businesses and organizations. Accountants may be of different kinds. For instance, in the U.S., a certified public accountant (CPA) is an accountant who has passed the CPA exam and has met the licensing requirements in a particular state. Notably, all CPAs are accountants, but not all accountants are CPAs.
Typically, you'll need a bachelor's degree (not necessarily in accounting) to be a CPA in most U.S. states. However, there are a few states where you can take the CPA exam without being a degree holder. Examples include Alaska, Georgia, Hawaii, Maine, and Massachusetts.
Apart from CPA, other accounting certifications are also available in the world of accounting. So while an accounting degree is undoubtedly desirable, it is not compulsory. Several pathways are available for individuals to become successful accountants even without formal education. However, in today's highly competitive labor market, advanced education, such as university degrees can give you an edge.
Characteristics of an Accountant
What makes a good accountant? The characteristics of an accountant should be such that they help him or her excel in the job. Quality education and training are necessary but not sufficient because you'll also need other personal attributes that no one will probably teach you in school. In case you've been trying to figure out desirable accountant personality traits, here are 10 qualities of a good accountant.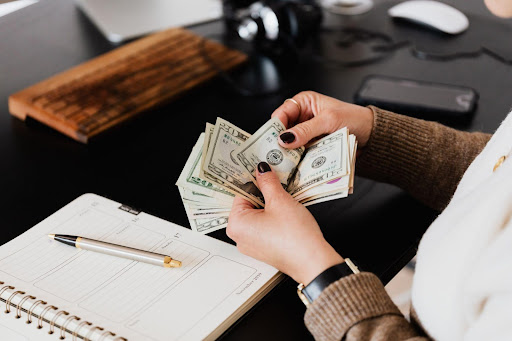 Being Highly Organized
Being well-organized is definitely one of the important characteristics of an accountant. This is because poor organizational skills can be an Achilles' heel for even the most intelligent of accountants. Each working day, accountants deal with a significant volume of data and paperwork, including lots of numbers. Therefore, an accountant requires excellent organizational skills to manage time effectively, reduce the risk of errors, access the right information in a timely and efficient manner, and ensure that everything goes well on a daily basis.
Knowledge of Basic Math Concepts
Because of the significant number crunching involved in accounting, it should not come as a surprise that a good understanding of math is one of the necessary characteristics of an accountant. However, this is not to say that you need to be a Pythagoras, Gauss, or Newton to be a good accountant. All you need is a grasp of basic math skills, especially concepts like addition, subtraction, multiplication, and division of numbers.
Moreover, the abundance of scientific and technological tools these days has greatly reduced the need to have an in-depth knowledge of advanced math concepts such as trigonometry, calculus, algebra, etc. in order to do well as an accountant. You'll likely pass through some math courses on your way to an accounting degree.
Knowledge of Economics Principles
As an accountant, you not only need to crunch numbers and manage the financial records and statements of your clients but they may also solicit your advice in several matters, e.g., budgeting, tax, debt, borrowing, lending, managing operating costs, etc.
All these areas and more are comprehensively treated in the field of economics which is why most accounting majors are made to take courses in economics as one of the conditions for graduation.
Emphasizing Accuracy
Misplacing digits or even a comma might be a source of huge financial risks for the organization you work for. Therefore, it is imperative that an accountant always pays a lot of attention to details and always ensures the accuracy of work. To achieve this, you must develop and maintain the skill or habit of meticulously double-checking your work for possible corrections at all times.
Good Writing/Communication Skills
Most accountants are proficient in number crunching. While this is laudable, having excellent writing/communication skills ranks among the characteristics of an accountant that can make you stand out. The ability to write clearly (and concisely, if necessary), analyze data, generate data visualizations, and communicate/orally present your interpretations of data/information in ways that can be easily understood by accountants, clients, and others is a high-demand skill that is capable of fetching you many rewarding opportunities out there.
Being Up to Date
Change is a constant feature of human existence, including in the business environment and accounting profession. This is why always being up to date with the latest accounting trends should be one of the characteristics of an accountant who wishes to succeed. Being up-to-date requires continuous learning and upskilling. For instance, to ensure CPAs remain current with the latest regulations and standards, all U.S. jurisdictions mandate them to complete continuing professional education (CPE) courses to renew their CPA license.
Every year, new tax laws are considered. Congress enacts new tax laws. The IRS implements these laws and creates new forms. The FASB updates and/or comes up with new financial accounting standards. The SEC establishes mandatory new reporting requirements for public corporations. Not only do accountants need to learn about these recurring changes but also how to implement them in their various work scenarios.
Honesty, Reliability, and Trustworthiness
When working as an accountant, there may be times when you'll have access to confidential client information (e.g., information on investment portfolios, etc.). While studying for an accounting bachelor's degree or as a CPA candidate in the U.S., you are required to pass through at least one ethics course. In some states, a separate ethics exam is mandatory before licensure.
All these measures aim to help accountants develop their character in order to establish good client relationships that build trust. Virtues such as honesty, reliability integrity, credibility, consistency, and confidentiality are essential. By demonstrating these traits, you can also help build organizational trust.
Being a Good Team Player
Whether you run your own accounting firm or work for another organization, you need people to succeed. Hence, being a good team player is a vital attribute when it comes to the sought-after characteristics of an accountant. In large organizations, for example, an accountant often has to work as part of a team with other accounting department employees in addition to communicating and collaborating with employees in other departments. This means that you have to learn how to co-exist with different workplace personalities (even those who seem not to like you).
If you happen to be an accounting team leader or manager, then your interpersonal or team-playing attributes should include leadership or managerial skills. With such skills, you'll find it easier to communicate, collaborate, train, and mentor others, as well as ensure effective leadership or management of your teams.
Creativity
Though creativity is often overlooked, it is one of the stand-out personal characteristics of an accountant. The work environment can sometimes throw up unconventional and complex challenges that can be quite tricky to cope with. This is where creativity can help. An accountant must learn to think out of the box by developing original or innovative ideas and strategies to solve complex and unique challenges.
Tech Savviness
The adoption of digital technologies received a massive boost with the emergence of the internet several years ago. Since then, the use of software applications has gained significant traction across all industries, including accounting. So to be a great accountant, you must be tech-savvy, especially when it comes to using digital technologies such as software. These usually automated software programs are essential because they serve as good compliments to manual labor. Moreover, they often lead to higher levels of efficiency and productivity.
So what kind of software is required for an accountant? As an accountant, you'll need a suite of various software programs that will assist you in performing optimally in your day-to-day operations. Of course, there are many programs out there but one that particularly stands out is a cloud collaboration software known as Basil Practice Management for Accountants, CPAs, and Tax Professionals.
Basil, is a refreshingly simple software for accountants with a host of features such as secure password-protected file storage, automated task tracking, eSignatures, time tracking, CRM, charts, complimentary onboarding services, 24/7 support, and more! In a nutshell, if you've been searching for an all-in-one practice management software with every feature you need to manage your firm and delight your clients, then look no further than Basil. It is one software that is affordable, efficient, and simple to use. Subscribe to Basil today and enjoy an optimal accounting experience!