Challenges Facing The Accounting Profession In 2023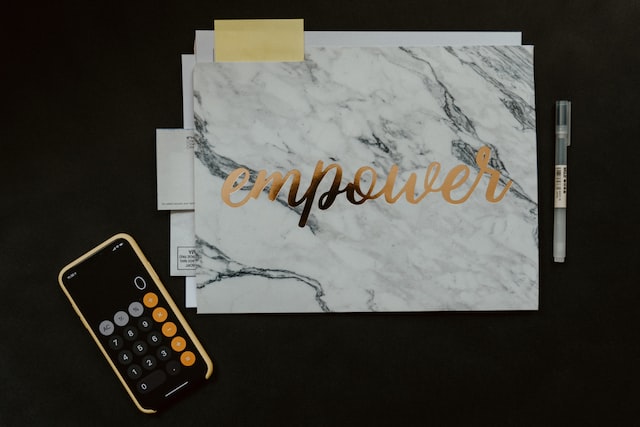 As an accountant, you know firsthand the accounting challenges and stresses of the profession. From keeping up with changing technology and managing multiple clients and deadlines, to providing accurate and timely service and ensuring the security of your clients' information, the demands of the accounting profession can be overwhelming.
Here are some of the largest
accounting challenges,
CPAs, and bookkeepers face in 2023.
1. Keeping up with changing technology
As the industry evolves, it is becoming increasingly important for accountants to utilize technology in order to streamline their processes and stay competitive. With the increasing prevalence of cloud-based systems and collaboration tools, it is essential for accountants to have a strong understanding of the various types of technology available and how to use them effectively. This can be an accounting challenge, particularly those who are not as tech-savvy or who may not have had the opportunity to receive extensive training in these tools.
2. Managing multiple clients and deadlines
The demands of the profession can be stressful, with accountants often struggling to balance the needs of multiple clients and meet tight deadlines. This can be particularly challenging for small and medium-sized accounting firms that may not have the resources or personnel to handle a high volume of clients. It can also be difficult for accountants to effectively communicate with their clients, particularly if they are located in different time zones or if there are language barriers.
3. Providing accurate and timely service
The pressure to provide accurate and timely service can be overwhelming for accountants, who need to stay up-to-date on the latest tax laws and regulations. This can be an accounting challenge, as the tax code is constantly changing and can be complex and confusing. It's also becoming more of a challenge given the staffing shortages in the field going into 2023.


4. Accurately tracking time and billing for services
It can be challenging for accountants to accurately track the time they spend on each task and client, making it difficult to bill for their services. This can be a source of accountant stress, who may worry about undercharging for their services or not being compensated fairly for their time and expertise.
5. Staying digitally secure
With the increasing importance of data security, accountants need to ensure that their clients' information is protected from potential breaches. This can be a challenge, as accountants handle a large volume of sensitive financial information and are often targeted by hackers and cybercriminals.
Finding a One-Stop Solution to 2023's
Accounting Challenges
CoraCloud is a cloud-based collaboration software designed specifically to help accountants and CPA firms address these accounting challenges. This is the ultimate technology for accountants that offers a secure client portal, tasks and workflows, unlimited eSignatures, and time tracking, making it the ultimate practice management tool for financial professionals.
Superior Cloud-Based Collaboration Tools
One of the main features of CoraCloud is its cloud-based collaboration platform, which allows accountants to easily share and access important documents and information with their clients and colleagues, no matter where they are located. This helps to streamline processes and keep accountants up-to-date with the latest technology.
The client portal, tasks and workflows, and unlimited eSignatures features of CoraCloud all work together to help accountants manage their workload and communicate effectively with their clients. This can reduce accountant stress, accounting challenges and increase efficiency, allowing accountants to take on more clients and grow their businesses.
Keep Track of Everything, Down to the Minute
Time tracking and bill reporting are also included in CoraCloud's practice management software. This helps accountants to accurately track the time they spend on each task and client, making it easier to bill for their services. This can be a major stress relief for accountants, who often struggle with the challenge of accurately tracking their time and ensuring that they are fairly compensated for their work.
Ultra Secure, Worry-Free Data Handling
And with its focus on security, CoraCloud's practice management software was built on 256-bit encryption and offers Multi-factor Authentication (MFA). All data in CoraCloud is encrypted for secure file sharing, so you can rest assured that your clients' information is safe.
High-Tech, Low Learning Curve
Accounting businesses should be laser focused on their clients and operations, which is why CoraCloud was built through extensive user research to be user-friendly and easy to use. Its intuitive interface and straightforward features make it simple for accountants to get up and running quickly, without the need for extensive training or technical know-how. This means that firms can start seeing the benefits of CoraCloud almost immediately, without having to invest a lot of time and resources into learning a new system.
Simplify Workflow and Operations
Accountants no longer need to worry about auditing a range of different software subscriptions. CoraCloud has all of the tech tools and software that you need to successfully manage your business, meaning that you can forgo multiple subscription fees and integrate separate software. As the ultimate practice management software for accountants and CPA firms, CoraCloud offers secure file sharing, collaboration, and client management, all in one place. And with features like tasks and notifications, you can keep your finger on the pulse and ensure that your practice is running smoothly. With unlimited eSignatures, you can electronically sign all of your documents at no additional cost. Save money and streamline your practice with CoraCloud.
An Accountant's Cost-Efficient Best Friend
Because you're not paying for multiple subscriptions, CoraCloud is highly cost-effective (something all accountants can get behind). Many practice management software options can be cost-prohibitive for small and medium-sized accounting firms. But with CoraCloud, firms of all sizes can take advantage of its features and benefits without breaking the bank. This makes it an excellent choice for firms looking to improve their practice without incurring high costs.
Practice Management Made Simple
At the end of the day — or tax year, rather — CoraCloud's practice management software can help accountants to grow their businesses. By streamlining processes and increasing efficiency, accountants can take on more clients and increase their revenue. And with the secure client portal, accountants can build stronger relationships with their clients by providing excellent communication and service.
CoraCloud is an extremely powerful practice management software for accountants and CPA firms looking to address the challenges facing the profession in 2023 and beyond. It is affordable, efficient, and simple to use, and offers a wide range of features that are essential for today's financial professionals. So if you're an accountant looking to streamline your processes, reduce stress, and grow your business, consider giving CoraCloud a try.