Best Tax Software for Accountants & Accounting Firms in 2023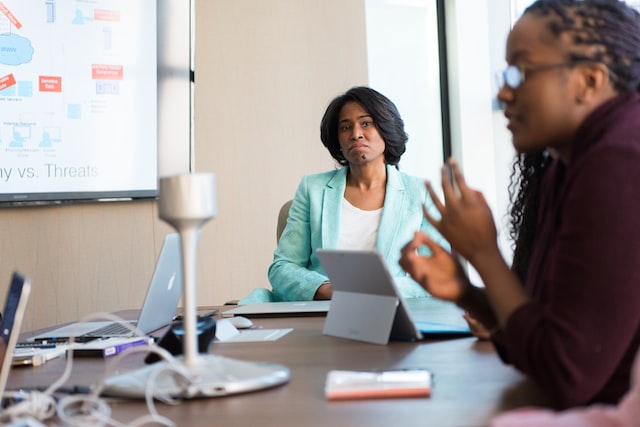 Are you tired of sorting through numerous perplexing and complex tax software for accountants' options only to end up with something that falls short of your expectations? As a busy accountant or accounting firm, the last thing you want to do is spend hours researching and comparing different tax software options. Luckily for you, we've already done the legwork for you by identifying the best tax software for CPAs available.
We understand that choosing the right tax software for accountants is crucial for the success of your accounting firm. The right software can save you time and effort, while the wrong one can led to errors and headaches. Whether you're a big accounting business or a lone practitioner, we have you covered. So, take a seat back, unwind, and allow us to assist you in locating the ideal tax planning software for CPAs.
If you're ready to get all the information you need to make an informed decision, let's dive right in.
What Should You Consider When Choosing Tax Software?
Before we dive into the best time and billing software for accountants, we need to first understand the factors accountants and accounting firms may consider. What makes time and billing software for accounting firms rank as the best? Here are some factors you can look out for:
1. Ease of use
When it comes to choosing the best tax software for tax preparers, ease of use is a primary concern. After all, no one wants to struggle with a complicated and confusing program when they're trying to get work done. The best tax software should be intuitive and user-friendly, with clear instructions and a straightforward interface.
Imagine this: you're a busy accountant or tax preparer, with a stack of returns to complete. You sit down at your computer, open up your tax software, and... nothing. You're faced with a confusing menu, unclear buttons, and no idea where to start. Frustrated and stressed, you decide to take a break and come back to it later.
This scenario is all too common with poorly designed tax software. But it doesn't have to be this way! The best tax software for accountants is easy to use and helps you get your work done quickly and efficiently. It should have a logical layout, clear instructions, and helpful tools and features. So, if you're tired of struggling with complicated software, be sure to look for a program that prioritizes ease of use. Your time and sanity will thank you!
2. Cost
Cost is another factor that should be taken into account while selecting the best tax software for accountants. Nobody wants to spend a fortune on software when there are so many other costs to consider. The good news is that there are many reasonably priced solutions available.
Consider yourself a tax preparer or accountant looking for the ideal tax software. You start looking around and contrasting features and costs. However, when you delve further, you begin to feel as though you're playing "Whack-a-Mole." Every time you locate software that appears to be a suitable fit, a new unanticipated expense surface. Before you know it, you've spent more money than you anticipated, and you're still unsure of what you've paid for.
This is a frequent issue with several tax preparation software choices. However, things don't have to be this way! The finest tax prep software for accountants is inexpensive and has customizable pricing options that may be tailored to your company's needs. It should provide good value for the money and be open and honest about its charges. Therefore, if you're sick of feeling overcharged, be sure to search for a service that offers transparent pricing. Your wallet will appreciate it!
3. Accuracy
Accuracy is essential while looking for the best bookkeeper software. After all, you don't want to take the chance of filing client returns with errors that can result in issues with the IRS. The best tax preparation software should be dependable and yield precise results, giving you confidence in the task you're completing.
Imagine you're a tax preparer or accountant working on a client's return. You complete the necessary fields in your software, review your work, and then click "submit." Knowing you gave it your best effort; you feel good about it. However, the IRS sends you a letter a few weeks later. Due to inaccuracies in the return, your customer is now subject to fines and interest.
Any accountant or tax preparer would find this circumstance to be a nightmare. It doesn't have to be so. The best tax software for accounting firms has outcomes that can be trusted because it is accurate and dependable. Additionally, it needs to include built-in safeguards and checks to discover any errors you might have missed. So be sure to pick accounting tax software that stresses accuracy if you want to prevent the hassle and worry of inaccuracies on your clients' returns. Your customers will appreciate it, as well as your own peace of mind.
CoraCloud Practice Management: The Best Tax Software for Tax Preparers
Now that we know what factors to look out for, what tax software do CPAs use? In light of the three factors to keep an eye out for, what software do accountants use? The answer is CoraCloud Practice Management.
CoraCloud is a practice management software designed specifically for the needs and goals of accountants and CPA firms. Thousands of interviews were conducted by the makers of the software to determine these needs and the feedback was used to develop the features. The tax software offers a range of features to help you manage your clients and workflow, including a secure client portal, tasks and workflows, unlimited eSignatures, and time tracking.
CoraCloud Practice Management is designed to be easy to use, making it a great choice for busy accountants and CPA firms. Its user-friendly interface and straightforward features make it easy to get started and get your work done efficiently.
This software is affordable for any accounting or CPA firm, regardless of size or the number of users, and can help you streamline your daily accounting and tax tasks by keeping all your clients, documents, eSignatures, and tasks in one convenient location.
With CoraCloud's all-in-one approach, you can eliminate the need for multiple subscriptions and make your practice more efficient. You don't have to worry about juggling multiple subscriptions or switching between different programs. Instead, you can focus on what you do best: providing excellent service to your clients.
So, there you have it: CoraCloud Practice Management is the best tax software option for accountants and accounting firms. Whether you're a solo practitioner or part of a larger team, CoraCloud Practice Management software will help you solve all your tax-related software issues.
The Bottom Line: Make Your Accounting Life Easier with CoraCloud
Well, there you have it! We've explored the key factors to consider when choosing tax software, such as ease of use, accuracy, features, support, and cost. From these three main factors, we have highlighted the top tax software option for accountants and accounting firms, which is CoraCloud Practice Management software.
You can never go wrong with CoraCloud. It's a never-before-seen all-in-one practice management software designed specifically for accountants and CPA firms. With its secure client portal, you can keep your clients' sensitive information safe and easily accessible. The tasks and workflows feature helps you stay organized and on top of your to-do list, while the unlimited eSignatures allow you to efficiently sign and process documents.
And with the time tracking feature, you can accurately track your time and bill your clients accordingly. Moreover, its affordable pricing plans ensure you can get all these features without breaking the bank.
Don't wait any longer. Schedule a demo today and find out how CoraCloud can help you automate all your accounting tasks.