The Reasons Why We Love Accounting Artificial Intelligence.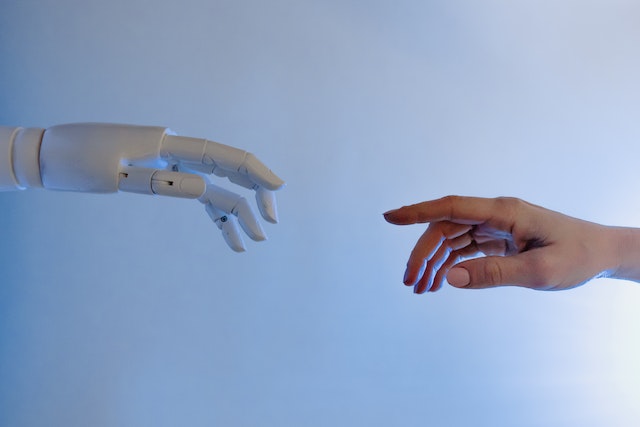 Computers have completely revolutionized the field of accounting. Many accounting and bookkeeping procedures that used to be conducted manually are now possible through accounting artificial intelligence (AI) software programs. Indeed, the use of AI in accounting has greatly enhanced the capacity of businesses when it comes to simplifying work, saving time and costs, and eliminating human error.
But with the advantages of merging artificial intelligence and accounting comes the fear that AI technologies will one day supplant human accountants.
Early Concerns
We are all enjoying the gains from merging AI and accounting today. But the field of artificial intelligence has always raised concerns about replacing human labor. For instance, before the great depression of the 1930s, the New York Times wrote an article about how AI was causing unemployment. In the 1950s, a lot of debate was generated about the potential of automation to help accountants and bankers work more quickly with respect to analyzing, calculating, and processing their work activities more efficiently than human labor.
After the Second World War, the growth in the need for paperwork led to the demand for AI mechanisms such as automation. But just like today, researchers then saw the risk AI could pose to human labor.
More recently, many prominent personalities have spoken about their fears over the growing stature of AI. The renowned British physicist Stephen Hawking grimly predicted that "the development of full AI could spell the end of the human race." Elon Musk has also warned that "humans have already started losing their jobs to machines."
What is AI Accounting Software?
AI accounting software is an application that can be digitally applied to accounting practices in order to ease the demands on human labor in addition to saving time, and costs as well as boosting efficiency. A good example is QuickBooks.
How is

AI Used in Accounting

?
Here is some areas AI can be applied to accounting:
Automation

Payables/ receivables processing

Billing and invoice management

Supplier onboarding

Expense management

Auditing

Account reconciliation

Chatbots or digital virtual assistants
What Are the Benefits of

AI In Accounting

?
Automation Of Manual Processes
Accounting and corporate finance are areas where the rate of documentation is very high. From employee signatures to invoices and purchase orders, both printed and electronic documents are the cornerstone of finance. However, systems that require large-scale documentation processes are often time and energy-consuming, complex, tedious, and prone to human error.
It is these challenges that the use of AI in accounting seeks to address through the application of various principles and techniques that now enable businesses to automatically process a wide range of documents faster and more effectively.
However, accounting artificial intelligence practices have not always been as efficient as they are becoming today. Automation in accounting can be traced to the introduction of the punched card system in the 1960s. With the punched card mechanism, businesses could feed financial data into a machine and then compute and generate reports from the data. Even though the punch card was a significant technological achievement at that time, it was not very versatile when it comes to application. For instance, it was only possible to input information into the punch cards, meaning that only a limited amount of data could be processed.
However, with time, advancements in automation technology have led to many new possibilities in the field of accounting rather than just mere input of information. Hence, businesses can now use automation in more diverse areas such as creating and sending invoices, payments tracking, account reconciliation, and lots more.
The combination of artificial intelligence and accounting has made it possible for majority of accounting operations to be automated with the use of basic technologies such as:
Robotic process automation (RPA): the use of software robots (or bots) and other automation technologies to emulate human job roles.

Optical character recognition (OCR): the electronic conversion of images of manually written, typed, or printed text (e.g., a scanned document, a digital photo in a text document, or other images of text) into machine-readable, editable data.
Technologies such as RPA and OCR help businesses avoid the stress of manually entering and processing information and data. Their advantages have also been recognized. For instance, Gartner estimates that, in one year, an accounting team of 40 individuals that apply RPA can save about 25,000 hours of rework due to human error.
Predictive Analytics
The ability to accurately forecast or predict is a very important aspect of business life. This is where predictive analytics can be very useful. Predictive analytics is an area of AI that uses historical data, statistical algorithms, and machine learning techniques to determine the probability of future occurrences.
Though predictive analytics is not exactly a new technology, its increasing adoption these days can be attributed to factors like the huge volumes and types of data now generated digitally, faster and more affordable computers, and easier-to-use software applications, among others.
The use of AI-based predictive software can help organizations gain comprehensive and reliable insight into their clients and businesses as a whole. Whether it is optimizing daily operations or detecting fraud, there are many reasons why many businesses are increasingly turning to predictive analytics in addition to exploring more ways of reaping from the artificial intelligence and accounting union.
Fraud Detection
Even with continuous advancements in the use of AI in accounting, identifying and stopping fraud in the field remains a challenge. The 2020 ACFE Report to the Nations indicates that businesses lose 5% of their revenue to fraud annually. Asset misappropriations, which were identified as the most common type of fraud, have a median loss of $100,000. Though financial statement fraud constitutes the least common fraud type, they inflict the most costs with a median loss of USD954, 000.
The ACFE report notes that the deployment of anti-fraud systems has lowered the losses incurred by businesses. But a lot more can be achieved with the incorporation of AI in these days of big data.
Several organizations now generate and process huge volumes of financial data that will be extremely difficult to organize manually. AI systems have shown that they are capable of receiving, analyzing, and processing big data at very fast rates through the use of machine learning algorithms that can easily identify patterns or trends and detect fraud possibilities before they occur.
By quickly analyzing large and complex data, AI systems can detect suspicious behavior that might otherwise not be discovered by less frequent human audits or less intelligent rules-based mechanisms. The key to checking fraud is identifying it before it impacts an organization's finances. With their predictive and other attributes, accounting artificial intelligence systems have a significant capacity for this.
Tax Compliance
Because of the effective combination of artificial intelligence and accounting, tax agencies are now resorting to predictive machine learning software to assist them in identifying cases of non-compliance and violations, actions which can sometimes elude human auditors. There are several examples of AI in accounting with respect to tax compliance. In India, tax authorities have been able to successfully utilize AI in the administration of goods and services tax (GST).
In the first year, they managed to identify just five cases of fake invoicing and two arrests. But there was a significant improvement in the second year with 1,620 cases of fake invoicing being detected and 154 people arrested. These AI-powered interventions led the tax authorities to adopt various measures aimed at eliminating invoicing fraud.
In another case also in India's Kanpur area, the government's IT department leveraged advanced AI systems to identify over 250 wealthy street food vendors that were not paying taxes for years. These vendors were rather investing in properties and coming up with financial schemes to conceal or hoard their money. In all, they succeeded in hoarding more than INR 37.5 million (around $500,000).
The story is not different in Europe, where the use of AI in accounting has helped ensure that tax offenders are identified and penalized. In Denmark, for example, tax authorities were able to detect about 60 out of 100 cases of tax fraud through advanced technologies.
All these real-life examples show the importance of AI in accounting and finance, regardless of geographical location.
So,

Will AI Replace Accountants Anytime Soon?
A study conducted in 2018 to examine the growing impact of AI applications on the development of the accounting industry found that AI could subvert conventional development models to bring about a period of innovation in the accounting industry. Moreover, many top accounting and auditing firms have since been involved in AI initiatives. Some of them include KPMG, Deloitte, PwC, and EY.
In a nutshell, prominent experts in AI and ML have since concluded that accounting artificial intelligence can solve pain points such as inefficiency and low added value in the field and thus free accountants to focus more on creative work and bringing greater value to their organizations.
However, machines may be smart, but they still need humans. The best models of planning, analysis, and decision-making in accounting and other fields often depend on a hybrid of humans and machines. AI has great computational abilities, but humans provide the life experience and professional wisdom to complement and interpret the work of machines.
In other words, there are human elements to accounting that AI and ML cannot replace. For instance, a human accountant can draw on personal and professional experience to determine how best to assist his or her clients. This Quora quote from John G. Herndon, an accountant with 25 years of experience, sums it up:
"It would be impossible to program a computer or create a software program with the ability to exercise the judgment a fully trained and senior accounting professional has at their disposal."
Final Thoughts
Though many have expressed fears about what AI portends for man, those fears seem to be a bit exaggerated for now. Machines and software are made by men and thus will always be subject to man's control. One such man-made software that you can adopt for a broad range of accounting solutions is CoraCloud, a practice management software that makes it possible for accountants and CPA Firms to leverage the use of artificial intelligence in accounting and auditing. CoraCloud is a one-stop shop approach to communicating, storing important documents, collecting unlimited e-signatures, and more.
CoraCloud offers users the following features:
A secure accountant portal

An integrated document editor and versioning

A customizable task manager

A task organizer and templates

Ability to create spreadsheet reports.

Electronic signatures and KBA (Knowledge-based authentication)
Whether it is for one user or for unlimited clients, CoraCloud's add value to all your accounting operations. Boost your productivity today with CoraCloud!