Tips on Selecting the Best Accounting Practice Management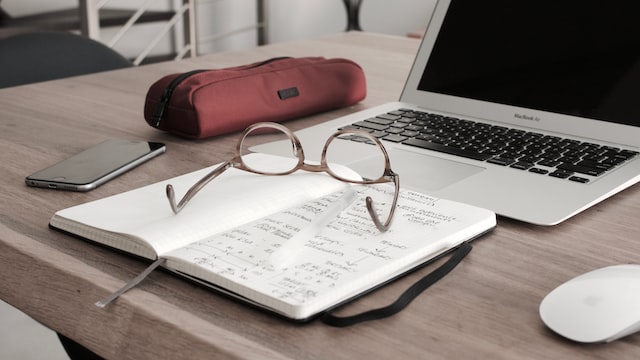 An astounding 86% of accountants say their clients expect more flexibility and improved service — without spending more money.
How can you meet clients' expectations? Start by changing your approach to accounting practice management.
What is accounting practice management? How do you choose the right accounting practice management solutions?
This guide answers these and other pressing accounting management questions.
What Is Accounting Practice Management?
Accounting practice management refers to all the processes and strategies you use to keep your accounting business running smoothly. The following are some of the essential aspects of effective accounting practice management:
Client Management
Your accounting practice can't function without your clients. That's why you need to prioritize client management.
You should have a regularly updated client directory, a transparent filing system for client records, and a secure method of scheduling appointments and communicating with them.
Document Management
Document management is another critical aspect of good practice management.
As an accounting firm, you process a lot of documents daily. If you don't have a centralized way of storing, organizing, and sharing them, your business is probably not running as efficiently as you'd like.
Workflow Management
It takes a lot of work for you and your team to keep your accounting business running.
From meeting with clients to reviewing and signing documents, proper workflow management helps to automate time-consuming processes, increase efficiency, and boost productivity. Workflow management also involves monitoring and assigning tasks and tracking progress made toward completing those tasks.
Time Tracking & Billing Management
Your accounting practice management protocol should also include a detailed time tracking and billing management process. These processes include keeping track of how many hours each employee works, sending and monitoring client invoices, running reports, collecting payments, and more.
how many hours each employee work
Without solid time tracking and billing management processes, you might struggle to stay on top of your company's budget. Over time, this issue can affect your bottom line, cash flow, and profitability.
Benefits of Accounting Practice Management Software
Management software for accounting practices, such as CoraCloud, helps you carry out all the processes discussed in the previous section and run your business more efficiently.
The following are some specific reasons to invest in accounting practice management software:
Improved Client Relationships
Clients expect a lot from their accountants. After all, they trust you to help them manage their money and make wise financial decisions.
When you utilize accounting practice management software, you can provide more and better service to your clients. You make it easier to stay connected with them, share important documents, send invoices, and receive payments.
Better Document Management
Are you still relying on an old-fashioned filing cabinet to keep track of critical accounting documents? If so, it's time to upgrade.
This approach is inefficient. It can also cause you to frequently lose or misplace documents.
Accounting practice management software provides you with a centralized location to store all your documents.
When you centralize document storage, you make it easier for everyone to find what they need. As a plus, you also reduce the amount of paper used in your office.
Improved Project Management
What's your team's current approach to project management? Does it involve random sticky notes, hastily scribbled to-do lists, and group emails that get buried in the inbox and go unanswered for days at a time?
Accounting project management can help you eliminate this confusing, time-consuming system and replace it with a more streamlined approach. The right software enables you to automate workflows, create and assign tasks, send reminders, share project updates, and more.
Increased Productivity
When you simplify your project management strategy and take advantage of automation technology, you'll find that your team gets more done in less time.
Do you want to increase productivity and minimize the number of days your employees have to stay late to wrap up their work? If so, consider investing in accounting practice management software.
Improved Collaboration
Accounting practice management software can also improve collaboration between accountants. Instead of constantly dropping off files for new signatures or revisions — or continuously sending emails — team members can use this software to collaborate on documents and edit them simultaneously.
Increased Security
A quality accounting practice management solution also increases your accounting firm's security.
If you're worried about losing valuable documents or falling victim to a data breach, invest in secure software with bank-level encryption. This solution will protect your business and your clients and give everyone peace of mind.
How to Choose the Best Accounting Practice Management Software
Are you looking for management software for CPA firms or other accounting businesses? If so, look for the features listed below:
Accountant/Client Portal: This feature makes it easy for accountants and clients to connect, share documents, etc.
Integrated Document Editor: An integrated document editor allows multiple team members to work on projects effectively and efficiently (without erasing each other's work)
Task Manager and Organizer: These features let you create, assign, and track various tasks with ease
Report Generation: Easily collect data, create reports, and share them with key players
Electronic Signatures: Use electronic signatures to approve documents efficiently and increase productivity
Customizable Notifications: Customizable notifications allow each team member to decide what messages they want to receive
Search Tools: The easier it is to search for information, the more productive your employees can be
Multiple Access Levels: Increase security by providing different people with different access levels and permissions
Consider the software's pricing structure, too. Do you pay a certain amount per user? Are there any fees required to access certain features?
Invest in Accounting Practice Management Today
Investing in accounting or tax practice management software is an excellent way to increase productivity, automate repetitive tasks, and easily navigate the industry's busiest seasons.
If you're ready to try the best software for accountants in practice, check out CoraCloud.
We offer a free 30-day trial and a complimentary 1:1 demo to all new users. Sign up today to see how CoraCloud can revolutionize your tax practice management.