Bookkeeping Price Packages: Expectations vs. Reality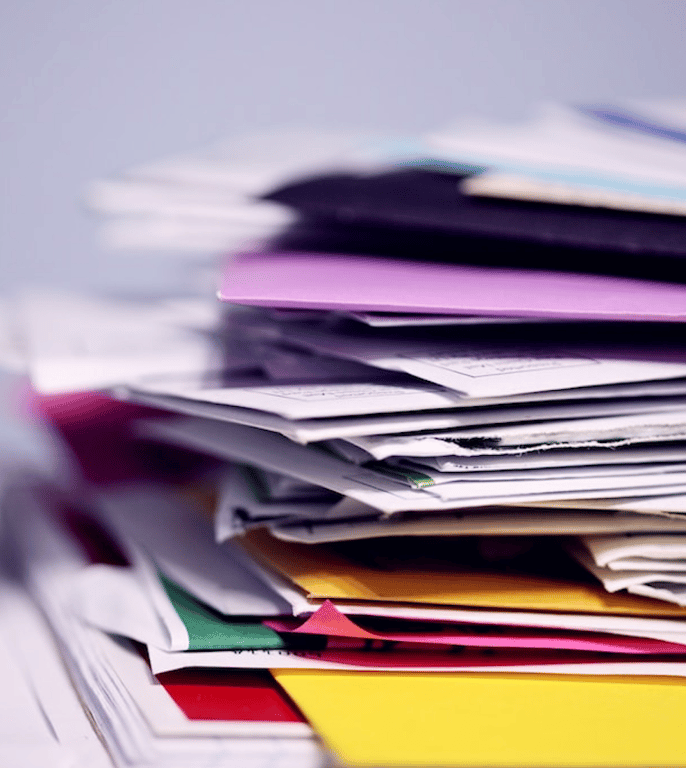 How Much Should a Bookkeeper Cost?
According to Payscale, a bookkeeper in the US earns USD 45,822 annually, on average, as of February 27, 2023. For another website, indeed.com, the average annual salary of a bookkeeper in the US as of March 12 2023 is USD 42,606. Not many people will argue that bookkeeping and accounting are very relevant components of every serious business.
But unlike relevance, determining how much a bookkeeper should cost can generate arguments among many, as bookkeeping price packages vary from business to business. These debates arise largely because bookkeeping price packages depend on a number of factors which will be discussed later in this post.
Why Hire a Bookkeeper?
Hiring a proficient bookkeeper and thoroughly reviewing the bookkeeping price packages can help your organization in a variety of ways, including those mentioned below.
Bookkeepers Ensure Accurate Record-Keeping
A bookkeeper keeps accurate records of the financial transactions of your business by using his or her professional expertise to develop a system for tracking and organizing your sales, purchases, payments, and receipts.
The efforts of bookkeepers help ensure that organizations have a sound knowledge of their financial position at all times for better decision-making.
Bookkeepers are Time Savers
In the spirit of division of labor and specialization, hiring a professional bookkeeper, as opposed to a DIY approach, will ensure a faster and more accurate preparation of all financial statements and other related documents needed by your company. This will allow you to invest the time you would have spent on DIY bookkeeping on other critical aspects of owning and managing a business. It's important to review the best bookkeeping price packages that best suit your business.
Helps in Tax Matters
Tax is one recurring burden faced by businesses all over the world. Working out your tax obligations can be quite technical and challenging, especially if you have little or no knowledge of bookkeeping and accounting.
A bookkeeper will not only ensure you have a thorough comprehension of what you'll pay as tax but can also assist you to explore avenues of modifying your tax obligations and lowering your tax bill. This is why it is imperative that you take your time to review the bookkeeping price packages.
This is in addition to ensuring that all paperwork needed to prepare accurate income and other tax returns is in order. If a business lacks proper bookkeeping records to support its income (or other) tax returns, it runs the risk of having non-income items taxed as income, among other problems.
Can Get You Ready for an Audit
If your business should ever face an audit, having accurate and up-to-date bookkeeping records will ensure the audit process is a lot smoother. Moreover, businesses applying for COVID-19 and other financial assistance programs have to ensure that their records are sound enough to meet all official requirements, including audit tests and reviews.
In a nutshell, if auditing is of concern to you, good bookkeeping from a qualified bookkeeper is your best solution.
Bookkeeping Price Packages

Considerations
As noted earlier, bookkeeping price packages can depend on a variety of factors. Here are some variables to have in mind when determining your bookkeeping services pricing.
Client Size
Try to create different bookkeeping price packages levels for small, medium, and big businesses. Since smaller customers are likely to be generating less revenue and are saddled with fewer bookkeeping tasks than the others, you should consider charging them less.
However, bookkeeping price packages should reflect the amount of work done. The logic here is that a small company may ask for more volume of work than a big firm, in which case the small firm may have to pay more.
Geographic Location
Bookkeeping package pricing can differ according to geographic location. In the US, for example, a typical bookkeeping service price list varies from state to state. This calls for gathering as much information as possible about the average monthly bookkeeping cost in the area you are located before knowing what prices to charge.
According to the US Bureau of Labor Statistics (BLS), the following are the top-paying states/locations for bookkeepers, accountants, and auditing clerks as of May 2021.
| | | |
| --- | --- | --- |
| State/Location | Number Employed | Average Annual Salary |
| California | 170,580 | USD 51,080 |
| Connecticut | 15,810 | USD 51,050 |
| District of Columbia | 2,800 | USD 60,130 |
| Massachusetts | 39,740 | USD 53,340 |
| Washington | 33,170 | USD 51,460 |
Certifications
One of the major reasons people get a formal education and other forms of training is to enable them compete more favorably in the labor market, especially in terms of the potential to earn a higher income.
The more professionally recognized certifications a bookkeeper has, the more likely he'll charge more for his services and vice-versa.
Level of Experience
Experience is a highly valued asset among employers all over the world. This is mainly because experience and job performance tend to be directly related. It is for this reason that an entry-level bookkeeper usually earns less than one with six or more years of experience.
Like with certifications, the more your experience, the higher you are likely to charge.
Increased Demand
The laws of demand and supply apply in bookkeeping as well. There are times when certain areas of service are in high demand. This can sometimes be due to economic or technological changes.
Periods of high demand for a particular bookkeeping service can increase the cost of that service, especially if supply does not equate to demand.
Service Provision Frequency
Bookkeeping projects are often priced on a one-off, monthly, quarterly, or annual basis. The informal rule here is to offer reduced fees to clients that patronize your more frequently.
One-off clients may have to pay more, especially if their job is high-volume in nature (and since the relationship may end after that one project).
Bookkeeping Services Pricing

Models
When it comes to pricing bookkeeping services, a number of options are available. The three popular pricing models are:
Hourly pricing

Fixed fee pricing

Value pricing
Of the three, the fixed pricing model seems to be the most popular among clients. Fixed fee bookkeeping packages enable a client to know precisely how much he'll pay per month. This allows for better cash flow planning while ensuring that no unexpected additional payments pop up within that period.
So, unlike hourly pricing, fixed fee accounting packages are time-invariant and depend largely on the volume of services the bookkeeper feels they can offer over the agreed period.
Moreover, choosing fixed-price accounting packages enables clients to avoid paying for wasted hours but to rather see what is achieved at the end of the month. Fixed fee bookkeeping packages are most ideal when the contract has a long duration and a definite scope.
What to Include in Your Pricing Quote to Win New Clients
Though quotation format may vary slightly according to sender, a comprehensive client-winning quote from a bookkeeper should include the following components:
A cover letter

Your bookkeeping business details or information

The business details of your prospective client

Identification and reference information (e.g., client and/or quote number)

Bookkeeping service price list,

summary, or table

Project timeline or schedule

Contract terms and conditions

'Valid until' date

Signature
CoraCloud: An Essential Companion for Every Bookkeeper
As noted above, the cost of hiring a bookkeeper depends on a host of factors. If you offer bookkeeping monthly packages and have already decided on your monthly bookkeeping cost, remember that you need efficient accounting software to operate seamlessly in today's digitalized global economy.
Efficiency is precisely what you get with CoraCloud, an all-in-one accounting practice management software designed by CoralTree for a broad range of professionals including bookkeepers, accountants, and a wide variety of small business owners.
CoraCloud is not only extremely efficient but also very affordable and simple to use. In other words, you neither need to be a millionaire nor a tech guru to use CoraCloud. This is one product that is synonymous with practice management made simple and cost-effective.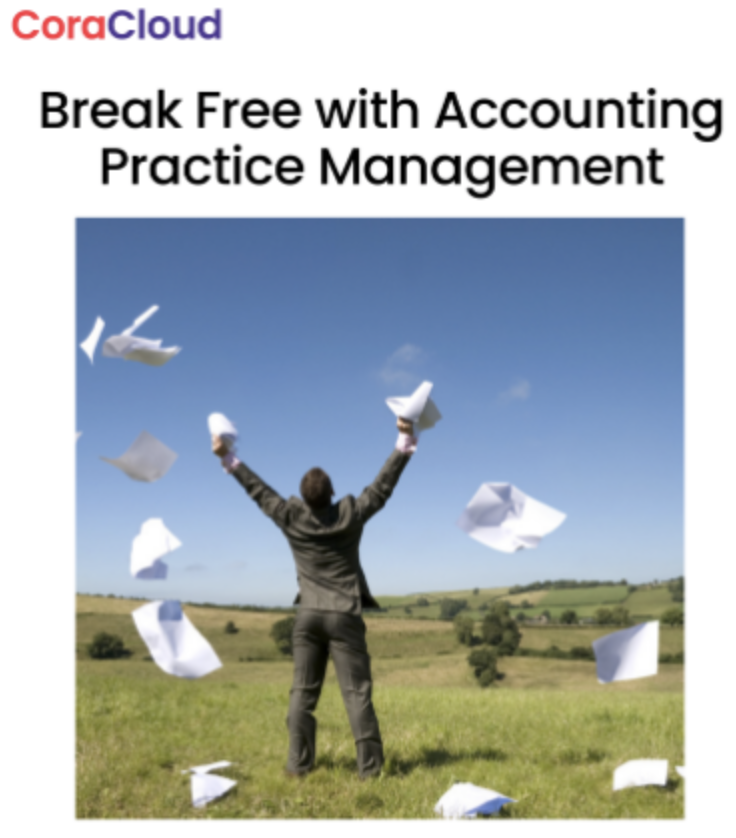 CoraCloud comes with several valuable features including secure file sharing with clients, document management, task management, bank-level security, branded client portals, projects, time tracking, electronic signatures, knowledge-based authentication, and more.
It's time to stop wasting money paying for multiple subscriptions to complete your daily bookkeeping and tax tasks. Take advantage of CoraCloud's all-in-one accounting practice management capabilities to keep clients, documents, projects, eSignatures, and tasks in a single location.
If you desire affordability, efficiency, and simplicity, then sign up for CoraCloud now!