Bookkeepers: QuickBooks vs Excel - Which is the Better Solution?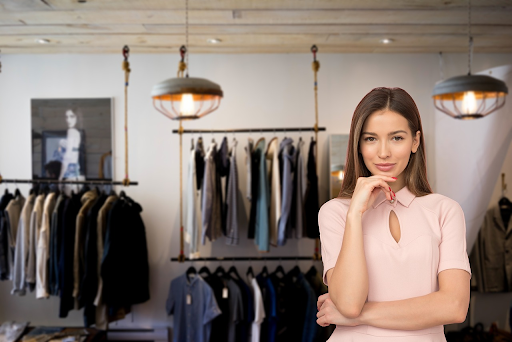 Quickbooks vs Excel

for Small Business
Accountants in your small or large organizations may be quick-witted and smart, but they still need accounting software. Proper software helps to streamline the workflow, saves time, generates key financial reports instantly, reduces inventory errors, promotes data accuracy,and more.
While Excel will help your business get by and allow you to store data, it is not accounting software. QuickBooks, on the other hand, is bookkeeping software that is specifically designed for accounting purposes.
So, Quickbooks vs excel, or simply use a bookkeeping template? We'll find out which option is better for a small business in this post.
5 Main Differences Between QuickBooks and Excel
Many small businesses seem to embrace Excel spreadsheets and QuickBooks as a way of managing their finances. Different businesses might have their own reasons for using either of the two. The two may seem similar at first, but they portray many differences, too. Is Excel good for bookkeeping? Is QuickBooks better than Excel? These are some of the questions many business owners ask themselves.
Here are the key differences between QuickBooks and excel.
QuickBooks vs Excel

: Features
One of the main factors that most business owners consider is the features of any software they are looking to start using. QuickBooks is geared towards accounting, while Excel is a general tool that you can easily customize to meet your needs.
This means that QuickBooks has features specifically meant for accounting. This software has features you can use to send invoices, record income, track your expenses, generate your financial reports, and so much more.
On the other hand, Excel, as we know it, is a general tool you can even use to store any type of data. However, Excel does not have features specifically for accounting reasons.
Unlike QuickBooks, where you can use the features to command some functions, such as generating an invoice, Excel requires you to manually do it. This means that you need to be an Excel expert to manually generate some financial information.
So, for Quickbooks vs excel in terms of features, QuickBooks wins.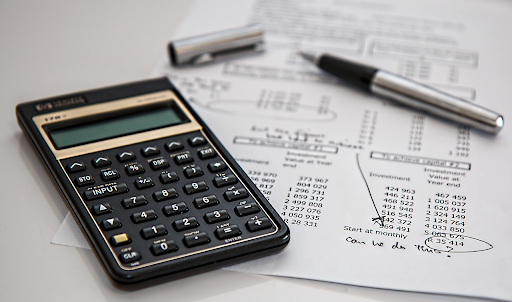 QuickBooks vs excel

: Price
For a small business, you know that dealing with pocket-friendly options is the way to go. Excel gives you the option to buy a whole suite or buy MS Excel alone. This can be pretty affordable for small businesses.
QuickBooks, however, has two main options that businesses can choose from. You can choose between the advanced option or the plus option. Both of these QuickBooks options are for a three-month subscription.
In terms of pricing, QuickBooks tends to be slightly pricey, especially if you consider buying the desktop version. Excel, on the other hand, is quite affordable, and you can even do a trial.
So, in this case, for Quickbooks vs excel, it all boils down to how far the business is willing to go and if they can afford it.
QuickBooks vs excel

: Ease of Use
Once you create an account with QuickBooks, setting it up is fairly easy. You will access a dashboard with clear shortcuts to important shortcuts. On the left side of the dashboard, you will access QuickBooks core features such as cash flow, sales, projects, payroll, sales, and banking, among others.
The software also displays reports that show your paid and unpaid invoices. On the other hand, Excel is a program that may be easy to use but requires high skills for accounting functions. Excel may require you to design your own accounting processes.
QuickBooks vs excel

: Integrations
When it comes to integrations, both of these platforms are almost similar. However, while QuickBooks has three built-in integrations, Excel has none. These integrations on QuickBooks include QuickBooks time, QuickBooks payment, and QuickBooks payroll.
The two are similar in terms of third-party integrations, but Excel has more of these third-party integrations. While QuickBooks has over 750 third-party integrations, Excel has over 4,000 third-party integrations.
QuickBooks integrations include PayPal, HubSpot, Gmail, WooCommerce, Stripe, Square, Amazon Business, and others. Excel integrations include Facebook lead ads, Cognito forms, Airtable, Survey Monkey, Trello, and others.
QuickBooks vs excel

: Mobile App
Both QuickBooks and Excel have apps that support Android and iOS devices. For QuickBooks, the app's layout is similar to the online dashboard. The app can allow you to scan receipts and upload them and also track your mileage using GPS. However, the app also had its own limitations. Two of the most prominent limitations are that you can't record hours that you have spent on the app, and you cannot pay any outstanding bills.
Excel, too, has an app that supports both Android and iOS devices. With the app, you can review the spreadsheets on it, create them, and even edit them. It also allows you to share with others. This, too, has limitations, such as the fact that you cannot generate reports or invoice clients. You cannot pay bills or enter them.
So, both of these apps have their advantages and disadvantages. It all comes down to what you want to do with either of them on the phone.
QuickBooks vs Google Sheets

: How to Choose
So, is it better to use Excel or QuickBooks? This question can only be answered after careful consideration of many aspects of the business. Excel vs QuickBooks for the small business dilemma is mostly faced when, as a business owner, you want to save some coins and still have a seamless workflow.
If your main aim is to save some coins, you can also consider the fact that QuickBooks may save a lot of time compared to Excel. QuickBooks vs Spreadsheets In terms of saving time, QuickBooks would take the cup. This is because, with QuickBooks, you don't need to manually design any of the accounting processes.
If you are looking to save money for your accounting needs, you can consider using accounting sheets in Excel. However, you should be ready to spend more time on accounting and managing your finances.
Does QuickBooks Use Excel?
Yes, QuickBooks will let you use Excel. All you need is to upload Excel into QuickBooks. The information you import should include things like the customer, vendor, chart of accounts, and items in QuickBooks.
There are three main options for importing Excel into QuickBooks. These options include advanced import, standard import, and add/edit multiple lists.
Accounting Software vs Excel

: Which One Does Your Accountant Use?
Most accountants use both accounting software and Excel for bookkeeping. However, they would never use Excel in place of accounting software. They know that these two have great differences.
They may have accounting sheets in Excel, but later import these sheets into QuickBooks. Accountants may be super skilled, but many would opt for Excel for accounting use.
So, what would an expert accountant use? Which is better: Excel or QuickBooks? Accounting and Excel use is like using the Swiss knife because it can do lots of things, and an accountant can customize many solutions.
However, QuickBooks has become the Scalpel, purposely designed for bookkeeping functions. It's geared towards saving time while still accomplishing bookkeeping tasks.
Conclusion
Excel and QuickBooks are both good accounting platforms that you can leverage. While QuickBooks may make it easy for accounting, Excel requires lots of expertise. As per Quickbooks learn more regarding desktop subscriptions here. However, both of them can help small businesses with accounting and managing their finances. If you are looking for a budget friendly way of accounting, both might cost you. Excel may be cheaper, but it will require you to hire a skilled accountant.
Consider Further Help
You can conclude that accounting software is necessary for bookkeeping reasons. It saves time and is not as expensive. However, for small businesses, the software can be a bit expensive.
CoralTree is a provider of online collaboration solutions, including providing QuickBooks desktop users with a secure way to share client information easily using Qbox.
Qbox allows users to seamlessly collaborate with QuickBooks files. Therefore, if you need a solution for your bookkeeping and accounting needs, you can consider leveraging the Qbox software.
So, if you are looking for a platform that will help you share QuickBooks files with your clients, Qbox is the solution for you. When you sign up with Qbox, you will receive a 30-day free trial, which is quite a good thing for small businesses.