Business Tips to Successfully Leverage a Hybrid Workplace Model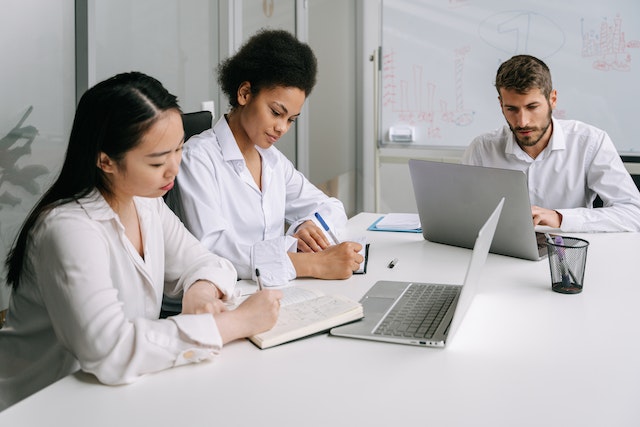 What is Hybrid Work?
Many organizations have moved toward a more flexible and collaborative approach to work, enabling employees to accomplish tasks in a way that fits their personal preferences and lifestyle needs. Organizations are also beginning to implement hybrid work environments to increase employee productivity while lowering real estate costs and physical resources.
What is a hybrid work model?
Hybrid work is a dynamic new way of working that fuses real-life, face-to-face interactions with virtual work so that workers can choose the most productive setting for their tasks.
Hybrid work expands employees' responsibilities and enables them to operate from anywhere with the tools they need to get the job done. With the prevalence of digital tools, remote working has become an increasingly popular option for employees across all industries.
What are the benefits of hybrid work?
A hybrid work model can increase productivity, creativity, and cost savings for businesses and employees. For employees, it can offer a better work-life balance and the ability to work from home.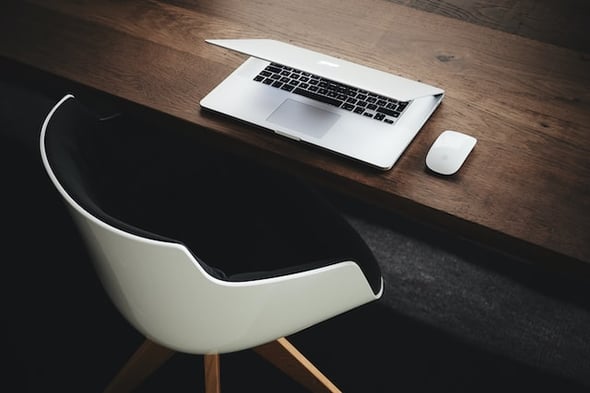 There are several other reasons why the hybrid work model is beneficial for businesses:
Ensure flexibility and collaboration
Its inherent flexibility may be the largest among the many benefits of hybrid work. Employees can choose their preferred working conditions and locations, so they don't have to be based at the office. The hybrid workplace model also encourages collaboration since employees can work with colleagues and clients in the same or different spaces.
Virtual collaboration
Collaboration and communication are key components of an effective work environment, but they often occur in person during scheduled meetings. Hybrid work environments enable virtual communication and collaboration tools and resources, so employees can communicate and collaborate with clients remotely.
Virtual workspace and tools
A hybrid work environment allows employees to use virtual tools, such as video conferencing, online collaboration tools (e.g., wikis, task management apps), office tools, and video and audio recording software. Employees can use these tools to communicate, collaborate, access information, and record meetings.
Real-world collaboration
Hybrid work environments also give employees the option to meet in person. Employees can meet with clients and colleagues at hybrid work locations, such as cafes and coworking spaces, or at each other's homes or offices.
How to successfully implement a hybrid work model
There has been a growing trend of companies adopting a hybrid work model in recent years.
1. Define what "hybrid" means for your business.
Each business will have a different definition of what "hybrid" means. It would help if you define what hybrid work is for your business, so everyone is on the same page.
2. Put in place the right policies and procedures.
Before implementing a hybrid work model, you must put the right policies and procedures in place. This will ensure that everyone knows what is expected of them and that there is a clear process.
3. Provide training for employees.
For your employees to enjoy the benefits of the hybrid work model, they need to be trained. This training should cover how to manage their time, stay productive when working from home, and use any new technology that might be required.
4. Be flexible with your approach
Assuming your company is on board with a hybrid work model, you must do a few key things to make the transition. It is important to assess which roles can be performed remotely and which must be done on-site first. You also need to look at your team's schedules and find a balance that works for everyone.
Once you understand how you want to redesign your office space, you can start making changes. If you have the budget, consider investing in remote working technology, like video conferencing equipment.
Finally, you need to set some ground rules for your team. Decide how often people need to check in with each other and set up clear communication channels. It's also important to ensure everyone is on the same page regarding deadlines and expectations.
Switching from a conventional work model to a hybrid one may be a big change for any company, but taking it slow and doing your research should make it manageable.
What is hybrid work

technology that you need
The hybrid workplace model incorporates both remote and on-site work. This arrangement can provide employees with the best of both worlds: the flexibility and autonomy of working from home while collaborating and connecting with colleagues face-to-face.
Certain technologies are required for this model to work. Communication is key in any workplace, but especially in a hybrid workplace model where team members may be in different locations. A good video conferencing system is essential for hosting meetings, presentations, and other events.
Several other tools can help facilitate collaboration between remote and on-site employees. Google Drive and Dropbox allow teams to access and edit shared files in real-time, no matter where they are. Project management software such as Asana or Trello can keep everyone on track.
If you are a Bookkeeper or Tax Professional looking for a platform to securely share and communicate with clients, you can try out Qbox for free on us, no questions asked. If you are currently a Quickbooks user, learn more on the best approach to use when selecting the best file sharing application for your business here. Sign up at Qbox a product expert will walk you through the application and how it can best serve your business.
How to ensure secure remote access for work from home employees
Hybrid work is more than a one-size-fits-all solution. Before implementing a hybrid work environment, it's important to understand your organization's and employees' needs and take steps to ease the transition from a traditional office setting to a more hybrid model.
Here are a few ways to achieve hybrid work success:
Hire for cultural fit
When hiring for hybrid work positions, it's important to consider cultural fit. This means assessing an individual's skill set, personality, work style, and collaborative approach. An effective hybrid work environment is a mixture of people with different personalities, skill sets, and thought processes.
Create a hybrid plan
Hybrid consulting is different from traditional consulting, which takes a one-size-fits-all approach. Instead, it looks at specific things, like a client's preferred style, skill set, project type, or availability.
Clearly communicate your hybrid work policy
The future of work is a hybrid one. And as a result, companies need to adapt and change accordingly. In order for them to do so, they need clearly communicated policies on what makes a day "hybrid" and what doesn't. Employees should also be educated on these policies so that they know what they should expect from their company when it comes to working hours and other aspects of their job.
Invest in hybrid workplace solutions
The hybrid workplace model has a lot of potential benefits, but only if the right technology is in place. By investing in the right tools and systems, businesses can create a productive and effective environment for all workers, regardless of location.
Ensure the technology employees need to thrive in a hybrid setting is available. This includes virtual meeting platforms, cloud storage, online collaboration tools, and videoconferencing.
Final word
Hybrid work is one approach to helping employees thrive in a remote work environment. If a company adopts a policy of remote working, it wants to provide the tools and resources to help employees stay connected and productive. Remote workers need tools and resources to stay connected with colleagues and manage their work tasks and projects.
Employers can help remote workers work together and stay organized by giving them tools like Qbox and CoraCloud. To help remote workers feel connected to their team members and company culture, employers can create a digital hub for remote workers that features company news, culture and values, and communication channels.